Most Promising Engineering Disciplines with the Best Opportunities in 2025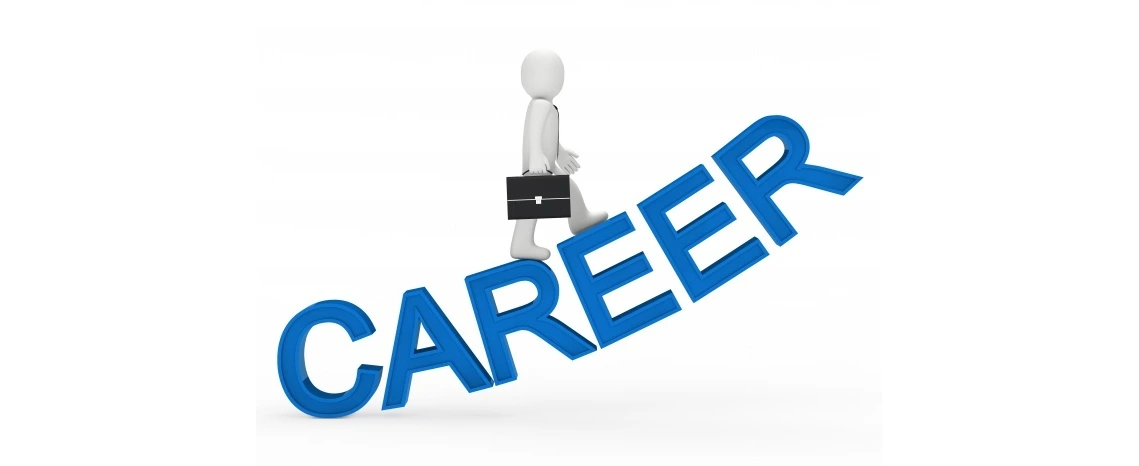 Is engineering likely to be your career option? But which branch?
Maybe you have not decided yet.  What are the future job opportunities and growth prospects? Well, there are many questions to be answered. The world is witnessing paradigm shift in engineering. The digital revolution in Artificial Intelligence, Virtual Reality, Machine learning, Robotics, etc are taking place every day. It is interesting to see new knowledge emerging in many areas.
Be it material sciences. like nanoparticles, titanium  in civil, mechanical engineering,
Electronics & communication like Bluetooth, satellite-based wireless 5g Spectrum
Medical engineering like Remote surgery
Earphones, satellites, new apps, and much more
Under such a dynamic scenario, it is pretty challenging to decide on a specific engineering branch. However, a candidate should have a clear idea about what interests him the most; They might design and manufacture the first flying car. You never know!
There are several fields, several branches, new courses emerging in an explosion of knowledge. But, first, let's read about the major divisions (branches) of engineering.
Electronic and Communication Engineering
Electronic and communication engineering covers a vast area including, electric circuits, semiconductor devices integrated chips, sensors, optical instruments, transistors, diodes, etc. Electronic engineers design  circuits using electromagnets, wireless technologies and their properties.
This branch of engineering can be traced back to the era of  Alexandar Graham Bell ( who invented the telephone) and Guglielmo Marconi (who invented the radio). After the second world war, several improvements in electronic technologies involving radar, sonar and communication technology, telegraph, radio, telephone, and television got boosted. Subsequently, several transistors, integrated circuits, LED led to new creations like computers and microprocessors. Simultaneously continuous improvement in programming languages led to improvements in speed, efficiency and invention of new devices in both industries and homes. Lately, there has been an integration of mechanical, electronics, and communication leading to the invention of newer technologies like wireless, robotics and their useful applications in devices like Wireless mouse used in a desktop, Bluetooth earphones, Amazon Firestick, etc.
REMUNERATION: (Salary)
According to the Glassdoor report updated in November 2021, the national average salary of an Electronics and Communication Engineer is rupees 25,000 per month at the beginner's level.
Companies offering Jobs to Electronic and Communication Engineers
Mahindra group
NTPC Limited
HCL
Wipro
ISRO
Nvidia
Google
Tata group
Intel
Toshiba, etc.
Computer Science Engineering
As the name suggests, this branch of engineering deals with matters relating to computers. The domain focuses on the design, implementation and management of information systems of both hardware and software aspects. The hardware refers to components like CPU, input and output devices. In contrast, software relates to system design, programming, data structures and algorithms.
Over the years, the continuous improvement in computer science, in the form of miniaturisation of computing devices together with upgradation in software programming, has brought about a revolution in this branch of engineering. In addition, newer technologies like wireless, the internet of things, data science, robotic process automation, and artificial intelligence are bringing paradigm shifts in living for ordinary people.
With the widespread usage of computers in all spheres of life, the demand for engineers from this branch of engineering is the largest.
Salary
According to the Glassdoor report updated in November 2021, the national average salary of a computer science engineer is rupees  31,546 per month.
Companies offering Jobs to CSE
Infosys
Cognizant
TCS
HCL
Google
Microsoft
Tech Mahindra
IBM
Amazon
Wipro, etc
Civil Engineering
The domain that deals with the construction, design and maintenance of infrastructure around the globe are civil engineering. Roads, bridges, canals, airports, dams, pipelines, houses, etc., are civil engineering products. This branch of engineering is the second-oldest form of engineering.  Civil engineers are in demand with the immense opportunities for infrastructure development, be at the municipal level or the government level. Civil engineers can flourish as entrepreneurs or great designers and consultants in international construction companies or World Bank Projects.
Civil Engineers have always been a part of society, be it artisans, stonemasons of the past or the master builders of the present. The demand for civil engineers will continue, particularly in India, given the scope for significant infrastructure development.  Pir Panjal Railway Tunnel in Jammu and Kashmir, Pamban Bridge in Tamil Nadu, Konkan railway, Bandra-Worli Sea Link in Mumbai, I-Flex Solutions in Bangalore,  Signature Bridge in New Delhi, Tehri dam in Dehradun, etc. are some of the best examples of civil engineering.
Salary
According to the Glassdoor report updated in November 2021, the national average salary of a civil engineer is rupees 25,000 per month (3 LPA).
Companies offering Jobs to Civil Engineer
TATA Projects, Ltd
Afcons Infrastructure Ltd
Hindustan Construction Company
Reliance Infrastructure
Punj Lloyd
Jaypee Group
IRCON International Ltd
Hindustan Construction Company
GMR Group
Akme Projects Ltd
Mechanical Engineering
One of the oldest domains of engineering is mechanical engineering. It uses the principles of physics and mathematics to design, analyse and manufacture mechanical systems. It needs a detailed and core understanding of mechanics, thermodynamics, dynamics, etc., to use tools like computer-aided design (CAD), computer-aided manufacturing (CAM), etc. This branch of engineering involves the operation of machines.
The wedge and the inclined plane are the earliest examples of mechanics. Newton's law and calculus paved the way for modern mechanical engineering. The best examples of Mechanical Engineering in today's world is engine parts, aircraft engines, disk drives, sensors, gas turbines, fuel cells, robots, machine tools, etc.
Salary
According to the Glassdoor report updated in November 2021, the national average salary of a mechanical engineer is rupees  2,40,000 per year.
Companies offering Jobs to Mechanical Engineer
Coal India
DRDO
GAIL
TATA group
General Motors
HPCL
Larsen and Turbo
Mahindra and Mahindra
Siemens
Electrical Engineering
This branch of Engineering deals with the electricity, electronics, and electromagnetism applied to equipment, devices and several systems. Electrical engineering is a broad spectrum of different engineering types, including computer engineering, radio-frequency engineering, signal processing, electronics, etc. The above integration of multiple streams within electrical engineering has been put into practical use in: for example, power generation, transmission and distribution. Similarly, industrial instrumentation and control systems is another example of the wide usage of electrical engineering.
Electricity has always been an exciting topic for research and has evolved over the centuries. This branch has brought us great inventions, including  magnetism, static electricity to direct current photovoltaic cells (used in solar power), electric motors (used in locomotives and other devices).
Salary
According to the Glassdoor report updated in November 2021,  the national average salary of an electrical engineer is rupees  2,64,864 per year.
Companies offering jobs to Electrical Engineer
Bharat Electronics Ltd
Bajaj Electrical Ltd
BHEL
Exide Industries Ltd
Kirloskar Electric
Siemens Ltd
ABB India Ltd
Crompton Greaves Consumer Electricals Ltd
Havells India Ltd
Bosch  Industries Ltd
Which branch of Engineering has the best scope after four years? Well, the answer to this question depends on the interest of the candidate. Each branch of engineering has something unique to study and create. As seen above, the average salary package of the Glassdoor survey reveals that Computer Science engineering seems to have the highest package followed by Civil engineering. Given that we are at the cusp of a digital revolution, the prospects for engineers with computer science and robotics backgrounds are sure to have a brighter future.
Mahindra University aims to provide the highest level of education to its students. It intends to impart and work towards "Educating future citizens for and of a better world" and is envisioned as a private University that will play a significant role in driving quality improvements and innovation in higher learning in the coming years. Mahindra University focuses on generating new knowledge through cutting-edge research engagement and creating a spirit of innovation and entrepreneurship among its students.