How can B.B.A., LL.B.(Hons) help you hone multiple skills in less time ?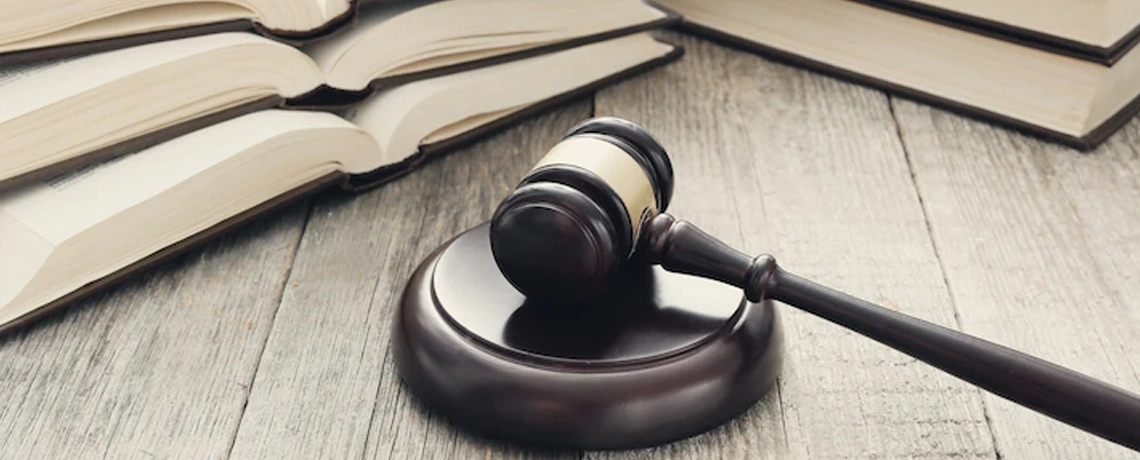 Let us know more about the course in detail
B.B.A., LL.B.(Hons) is an integrated degree, i.e., a dual degree that shapes the students from a more professional aspect. Here the students are trained in core law subjects and corporate and managerial subjects.
B.B.A., LL.B.(Hons) can be an excellent option for those who want to get into a corporate job rather than the judiciary. This course will help the students to understand the company's legal functions and how to maintain an adequate flow in the business.
How far can B.B.A., LL.B.(Hons) take you?
In today's fiercely competitive world, business organisations need to adhere to strict laws and regulations to sustain order and healthy competition in the market. While introducing any service or product in the market, these organisations face unique customer value propositions and risks. To deal with it, they need strict policies for everyone involved, including management, employees, stakeholders, employers, competitors, and customers. Therefore, organisations seek professionals with excellent knowledge of business and law to utilise their expertise in both business and law to determine potential risks for businesses and frame policies for abiding by the legal framework in our country. These professionals also make sure that everyone follows these policies and maintains order for the smooth functioning of the organisation.
Consequently, the scope of B.B.A., LL.B.(Hons) is very vast in today's growing business world. As the demand for startups is rising in India, the need for a graduate who can handle legal administration and business management is high in demand. The various sectors where the B.B.A., LL.B.(Hons) graduates can apply are Banking, Consulting, Judiciary, Revenue, Corporate Law, Finance, and Advisory. It is a booming career option as every company needs a professional who can handle their legal matters, and hence choosing this career can open many doors for you in the future.
What makes Mahindra University qualify as the best B.B.A., LL.B.(Hons) college in Hyderabad?
Mahindra University B.B.A., LL.B.(Hons) program's vision is to shape or train individuals in all aspects of their careers. Therefore, it includes subjects like Humanities, Philosophy, and Ethics, which makes an individual learn about society's problems. Another primary reason is the legacy of the Mahindra and Mahindra Group which makes it more prominent for a student's career.
Pursuing Mahindra University B.B.A., LL.B.(Hons) program enables students to develop their knowledge and enhance their personalities. Furthermore, the University provides students with an exceptional opportunity to gain experience through their internship programs as it believes that the industry is evolving and needs the curriculum.
The University has a value-based education system with significant global exposure and a prominent faculty base from national and international regions, allowing students to expose themselves to some of the most exemplary leaders. Moreover, the course curriculum at Mahindra University is not a traditional rigid curriculum but rather a diverse and constantly evolving, as per the norms of the industry so that the students are permanently aligned for the change and ready to step into the industry. Hence, Mahindra University is one of the best B.B.A., LL.B.(Hons) Colleges in Hyderabad that imparts an industry-focused and student-centric world-class integrated Law curriculum.
What more does Mahindra University offer to its students?
Mahindra University's School of Law has a lot of distinct aspects, such as:
100% PhD Faculty from NLUs and Reputed International Law schools
Experiential learning through internships, moot court & legal aid clinics
Vibrant startup ecosystem to support & nurture entrepreneurs
Interdisciplinary learning
State-of-the-art learning infrastructure
Not just this, the university fee is quite competitive. For example, Mahindra University's B.B.A., LL.B.(Hons) fee is 15.45 Lac.
Things to remember
There is a dire need for a university that provides more practical knowledge and global exposure. Mahindra University's contemporary and industry-aligned curriculum for its B.B.A., LL.B.(Hons) program makes it stand out.
So, if you are looking for the best B.B.A., LL.B.(Hons) colleges in Hyderabad, then Mahindra University can be an excellent choice.