Life Lessons to Learn Before Graduating College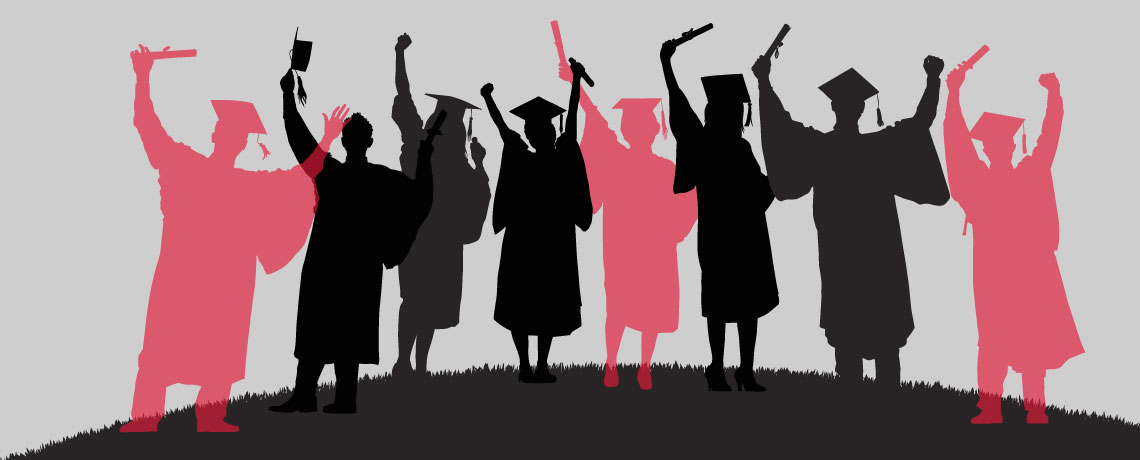 College is one of the exciting places for a student. It is a time and place where they can make friends. You learn a lot of life lessons which would be valuable and stay with you throughout your life. The time spent in college will mould you as a person and hone your skills. You will be a different person when you walk out of college. The things learnt at college will go beyond the course chosen by you and become an important part of your personality.
Time Management: Learning the significance of time management is essential. Students cannot get far in their academic careers without having the time management skill with themselves. Managing time by dividing schedules is as important as doing other things in college. Time management and self- discipline go hand in hand with each other as unless you have self- discipline within yourselves and are ready to sacrifice, time management will be tough. Divide work into categories is also essential to maintain a goal always.
Exposure to the Outside World: College brings you out of your protected environment. You have additional responsibility and an unexpected amount of freedom. You will face people and situations which you had never faced before and learn to tackle them at your own convenience. Before your college days there was a safe environment at school and home. College days will be a complete eye opener with a lot of new experiences. Interacting with your batchmates, roommates and teachers will be a great learning experience helping you shape up your social skills.
Communication Skills: Communication skills are most essential for prospective employees. Conversation and maintaining relationship with different kinds of people are important skills to maintain in order to form healthy relationships
Health is Wealth: This is the time when you have to take care of your body and health. Don't try to misuse the freedom you get into drinking, smoking and other ill habits that can ruin your health. Try to eat healthy and exercise regularly. Food such as green vegetables, millets, brown rice and jaggery instead of white sugar is always good. Walking even for a short while is better than no exercise. Keeping yourself fit is important.
Financial Stability: Managing your finances is very essential as soon as you plan to graduate out of college. Budgeting, managing bank accounts, building and maintaining a good credit are some of the essential things to know and remember. Parents will be a source of income for a school kid but all changes once they enter college. Some parents a lot a budget for the entire college year which has to be used wisely. This helps students to think about financial stability in a more serious way.
Follow Your Passion: Everybody has a set of passions that they have not nurtured. It might be due to their tight study schedules or absence of proper backing from parents that have hesitated them taking the step forward. College life teaches you to love yourself and give importance to your passions or areas that make you happy. Following your interests will provide you with the happiness that nothing else will.
Always Challenge Yourself with Confidence: Confidence is an important life lesson to succeed in life. Students are taught to do what they enjoy with boldness and confidence and love yourself.
Rather than sticking to your comfort zone, campus life always give you opportunity to try something new. Students are encouraged to try something new with confidence, which can be a positive impact on them.
College teaches you to be learners for life. To develop a mind to learn something new and challenging. This positive growth mindset will help you stay positive and help overcome challenges in the way of life.
The above is some of the life lessons which colleges teaches you and others life teaches you. Try to incorporate all of them into your life so that you can turn into a better individual.