Pursue BA in Economics & Finance and contribute to India's economic development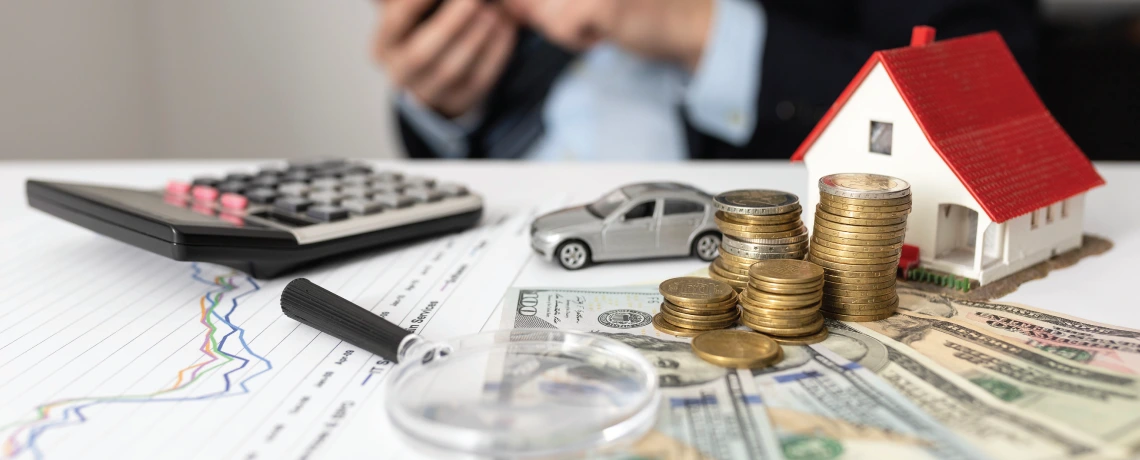 Union Minister Piyush Goyal recently made this powerful statement. However, the union minister's calculations amid post-COVID-19 economic revamping in India sounds rakish, if not plausible.
For a developing country like ours, economic stability means the potential to pursue its development ambitions without threats or internal or external intrusion. But is India toiling to make that possible, or can it become a "$26-trillion economy" country? These critical questions need to be addressed rationally and with particular facts and figures.
The COVID-19 outburst has hit the international supply chains and led to dire financial hardships. Moreover, vulnerabilities in the entwined global economic system have disrupted the flow of goods and services and creative ideas and stupendously made the regimes wary of external dangers to financial security. All of this has doubled due to the ongoing war between Ukraine and Russia, which continues to affect us and the global world.
There are good things too
These figures might startle you. However, it is important to know that India has also achieved remarkable success in some sectors in fulfilling its economic development goals. According to a report by Outlook, approximately 3.5-4 crore individuals are engaged in the total value chain of the textile industry. The report also says that textiles are the second largest occupation provider after agriculture all over the country. But India needs to work harder to surpass troubles in some burdensome sectors: agriculture, manufacturing, etc. Why? To reach the goals mentioned by the union minister.
How to balance it out?
To keep India's economic growth going. Instead, to soar its graph, we need a bunch of economists who know the country and its financial situation. They should also know how to manage the economy of over 1.3 billion people who depend on diverse sectors: agriculture, manufacturing, entrepreneurship, sales, finance, public policy, banking and insurance, retail, and e-commerce, to name a few. India needs future-ready economists who are quick and resilient to take up challenges in the new-normal world. And for that, investment in the right academic space is the first and the foremost step to entering the geopolitics world.
Enter the rich world of economics and finance
Mahindra University, India's acclaimed private university delivering academic brilliance to thousands of students across the country, offers an undergraduate programme in a Bachelor (BA) of Economics and Finance. The programme covers a comprehensive understanding of business fundamentals such as finance, accounting, operations, marketing, and OBHR strategy, which prepare students for any industry they choose.
In the course, students at Mahindra University can also specialize with a focus on the Indian Economy, corporate finance, banking, stock markets, digital marketing, e-commerce, and data analytics and visualization. Education at Mahindra University is facilitated under the guidance of highly-qualified teachers. Here, the teachers will cover the foundational basics of the subject. So, when you enter the industry, nothing is new to you. You are trained in everything.
Also, a career after BA in Economics and Finance is vast. You could explore industries like:
Academics
Legal firms
Research
Non-profits
Corporate houses
Business firms
Entrepreneurship
Mahindra University also gives BA in Economics and Finance students the golden opportunity to attend a three-week international immersion programme at Cornell University, Ithaca, New York. This immersion will be an excellent experience for students as it will allow them to gain valuable global exposure and master the ability to enter the real professional world. In addition, the distinctive curriculum of BA in Economics and Finance at Mahindra University is designed by top academics at the forefront of every discipline with input from industry experts.
Manifestation Vs Reality
Economics students at Mahindra University will build the right analytical skills and theoretical knowledge required to be the next generation of economists in a complicated country like ours. This will be through a distinctive mixture of microeconomics, macroeconomics, business laws, and ethics. Then, with the right economic leaders and experts, India might reach its not-so-impossible goal of becoming a $30 trillion economy. But till then, we can only manifest and watch our fellow citizens turn manifestations into reality.