Tips to Crack Competitive Entrance Exams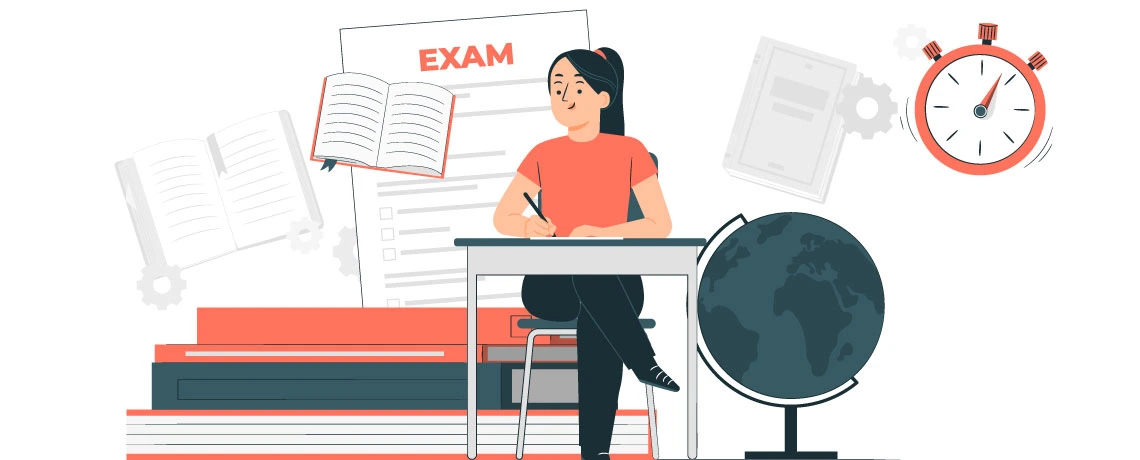 To succeed, you have to prepare hard and work in the right direction. Believing in yourself is essential. According to Theodore Roosevelt, 'Believe you can, and you are halfway there'. In this extremely competitive environment, students feel the pressure to excel and always do well. It takes a lot of hard work to prepare for entrance exams but along with hard work, knowing some tips and tricks can benefit your preparation.
Know the Exam Well: To crack competitive exams like NEET, AIMS, CLAT, SAT, understanding the question paper is important. Knowing the pattern, syllabus, and difficulty level can put you ahead of others. Moreover, it will help you implement useful strategies to handle the exam well.
Solving the previous year's test papers is the key. It gives you an idea of the changing trends and patterns. It also helps you in understanding what to expect in the coming year.
Create a Study Plan: Students usually spend quite a lot of time planning than actually executing those plans. Create a plan which can be successfully implemented. Give more time to topics you find difficult and keep a buffer so you can complete some pending tasks.
By solving questionnaires, you need to keep a watch over your speed and accuracy. Further, mock tests and model papers are also necessary to solve to hone your skills. With every attempt, new solutions can be sought.
Know Your Strength and Weaknesses: Everyone has their own strengths and weaknesses, and it is essential to focus on your strengths and weaknesses. You might know what your strength and weaknesses are, so planning and preparing for the entrance examinations keeping them in mind is essential. Allow adequate time to prepare for subjects and chapters that are tough for you. Likewise, everyone has weak areas, so recognizing them and working on them is very important for entrance exams and life.
Organize your Study Area: Have your study area at home, with a chair and table. Studying elsewhere, especially on the bed, will not give your proper concentration but will also make you feel sleepy. Organize whatever you want in your study area carefully and easily so you don't waste time searching for it. Arrange everything according to your comfort so that you can study with better focus and concentration.
Time Management: Managing your time effectively and fruitfully is essential. If you can manage your time, then cracking entrance exams becomes easy. It also helps in reducing stress levels and anxiety. It allows tasks seem less daunting and keeps you more organized and ready to tackle problems. Further, it boosts your confidence and helps set priorities. Time management means tracking how much time you are taking to solve each question and putting in the effort accordingly. There are several online platforms which will help you in managing your time effectively.
Study every day: Studying and note-taking by setting short-term goals helps you to keep pace with your lessons and also helps you stay organized. Since it is every day studying you won't feel the pressure during your examinations. On the other hand, procrastinating will only lead to increased pressure and a reduction in efficiency. So whatever is taught in class, take down notes and follow them up at home.
Apart from following the above points, one thing to keep in mind is never giving up. Life will throw numerous challenges, but you should never lose faith in your abilities and capabilities and keep going. On the contrary, you should keep pushing yourself and try till you succeed. Under no scenario should you quit. Always remember nothing is impossible if you have the grit and willpower to do it.