What Fresh Graduates Should do While Crafting Resumes?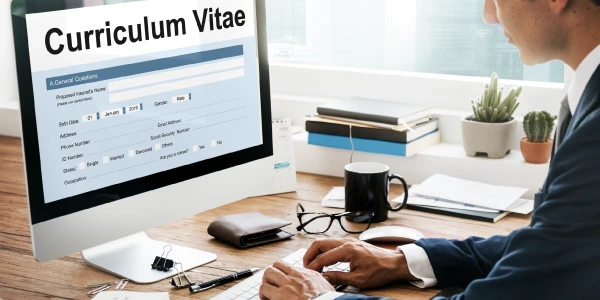 As soon as you graduate, the first thing that comes to mind is applying for a job is a CV (Curriculum Vitae). However, resume preparation is an art by itself. This article shares some tips on how to craft resumes for fresh graduates.
Include a Personal Statement: Your CV should start with an introduction of yourself. A personal statement defines, in short, what is your purpose in life. This one statement of purpose carries a lot of meaning and explains your expectations and what you can contribute and thus gets noticed by the recruiter. When a recruiter scans the resume, the first thing that catches his eye is a compelling purpose statement.
Create a Professional Email id: It is time to create a new professional account; if you are using an old high school account, it sounds like coolgirl@gmail.com or crazyboy@yahoo.com. It needs to be changed to a professional-sounding one, preferably keeping it simple using your first and last name or such variables.
Customize Your Resume to the Job Description: Tweaking your resume to match the position is vital. First, read the keywords in the job description carefully and insert the terms in the resume. Keywords play a critical role in the job search as most hiring managers will type in keywords. To find the keywords, run it through a word cloud generator that will help you find the phrases.
Focus on Education: A graduate needs to focus on their educational skills. Since they don't have experience, the skills play an essential role. Add your graduation date, coursework, majors, minors, academic achievements and awards, if any, to enhance your resume.
Keep the Formatting Simple: Keep the formatting and design simple. Use a basic but modern font like Arial, Calibri, or Helvetica. Make the readability easy on the eyes by using a font size between 11 to 13 and let there be an adequate amount of white space on the page. Of course, a different font can be used for your name, resume headers and the companies you have worked for but keeping it simple is the key. Brevity is another important factor as most recruiting managers don't have time to look at the entire resume.
Use Active Language: The resume should be written in active language using impactful words such as achieved, earned, completed or accomplished. It attracts the reader's attention and conveys the tasks done. If the resume is too long to read, one can shorten it using words such as thereby, making it concise.
Choose Appropriate Margins: Generally, a one-inch margin should be used on all sides with single spaces between the lines. If too much white space exists, consider making the lines spaced by 1.15 or 1.5. Margins might be slightly increased but should stay within 2 inches.
Proofread and Edit: Before sending the resume, one should proofread it several times and make sure there are no spelling and grammar errors. Further, one can use several proofreading tools to correct it better. It is also better to ask trusted friends and colleagues to review your resume. A third-party, unbiased, objective view is always the best, and you can find ways to improve your writing.
A resume is usually the first step toward getting a job. Ensuring all relevant information is included is essential and tailor-made for that particular job. Highlight the most crucial information and carefully look for errors while proofreading. A polished resume should help you receive several calls from employers.