B.Tech in Computer Science & Engineering: A course for those who want to learn to lead forward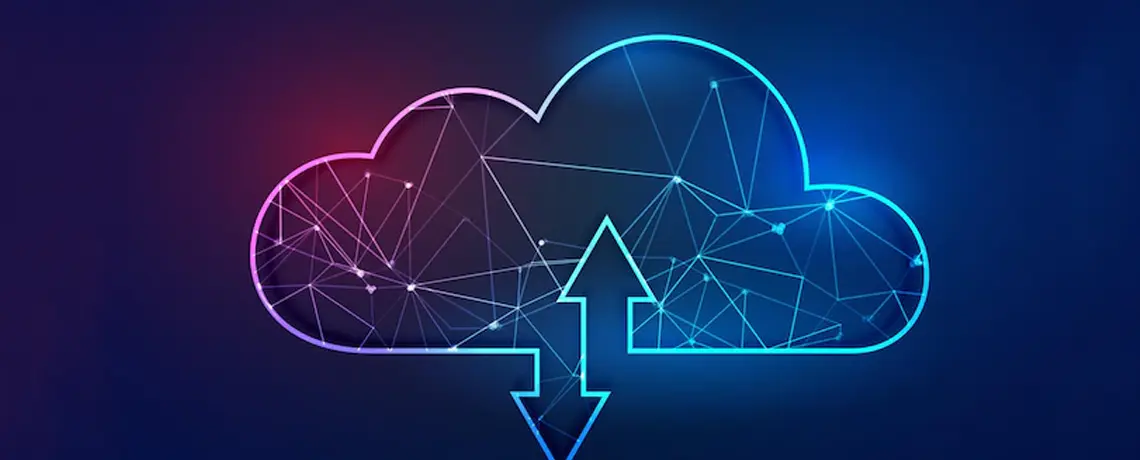 India is estimated to achieve the globe's highest tertiary-age population and produce the second-largest graduate talent worldwide. How? With the country's population of 500 million in the age group of 5-24 years. So yes, the number of talented youngsters is growing steadfastly in the country. The findings are based on the latest trends recently reported in The Hindu. Moreover, as many as 15 lakh engineers graduate in India every year, to your surprise. Out of these, 2.5 lakh students prefer relevant jobs in technical areas. Others opt for employment in software domains, within which a large majority (1.8 lakh jobs) are in Information Technology (IT) services.
But does every student receive a quality education? Do they receive anything special outside lecture rooms and beyond the university-created curriculum? Do they have enough skills and techniques to tackle today's growing innovative and analytical world? Are they competent enough to handle virtual and remote learning milieus in the 21st century's hybrid corporate sphere? Finally, the most critical question is, have they started training themselves for newer emerging technologies such as Artificial Intelligence (AI), machine and deep learning, robotics, automation, cloud computing, BlockChain & Internet of Things (IoT)?
The answer is no. But does that mean India does not have enough engineering universities? That's not true, either. It definitely has. However, not every education university evolves rapidly to pace with today's up-to-the-minute technologies and the job market. Mahindra University, a university with a remarkable role in the international dynamics of R & D and higher learning – is one education space that believes in building "Global Thinker and Engaged Leaders". It is also the top engineering college in Hyderabad and is one of the best computer science engineering colleges.
The university offers a Bachelor of Technology (B.Tech) in Computer Science & Engineering (CSE) and many other postgraduate courses under Mahindra University École Centrale School of Engineering. Under this school, budding engineers adopt special abilities to resolve international engineering challenges and understand modern technologies. This helps them stand out in the crowd in multinational organizations.
What B.Tech in Computer Science & Engineering at MU is all about:
Students will study basic and advanced levels of an algorithm, data structures, database management systems, machine learning, cryptography and other topics in the postgraduate course.
Mahindra University also encourages modern education through its five elective courses – under B.Tech in Computer Science & Engineering – in either professional or open ones. This will prepare students to specialize in network or embedded system computing, HPC, graphics and computer interfaces, information security, data mining, and image processing.
The industry-relevant curriculum – set at Mahindra University – and the latest skills imperative for the professional world will be ingrained in young professionals, especially budding engineers.
The MU's Computer Science & Engineering department has maestros – faculty members -who are highly qualified and have doctorates from reputed Indian and international universities worldwide.
The department takes excessive pride in its unique teaching methods and is open to the idea of grasping emerging technologies to upscale students' learning skills and experiences.
It also encourages traditional and advanced research and development projects from professors and students at Mahindra University.
Students who completed B.Tech in Computer Science & Engineering from Mahindra University were recruited by premier companies like Amazon, Schlumberger, CommVault, Untangle, Telstra, Dell, ZS Associates, Capgemini, TechnipFMC, and BlogVault, among others.
For more information, like Mahindra University CSE fees, check out the university's official website.
Learning: An endless process for a modern-day engineer
A couple of years ago, several technologies regarded as the most populous might be extinct. Why? Because of fresher advancements in science and technology and new creative innovations. Therefore, not forget, the key to the survival of the new modern era is to stay updated. And for an engineer, who handles most of these cutting-edge technologies, learning should be a protracted process. It is not a destination. It is a journey. There is indeed no "finish line". Start this crucial journey with a B.Tech in Computer Science & Engineering major at Mahindra University, one of India's top private engineering colleges. Then, the rest will be taken care of.