Make a Mark As a BioTech Professional with B.Tech in Biotechnology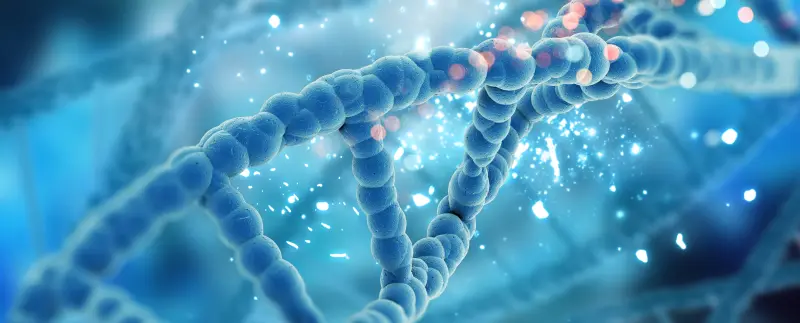 B.Tech. in Biotechnology – Go Beyond Biology with Technology
The global biotechnology market size was estimated at USD 1,023.92 billion in 2021 and is expected to grow at a compound annual growth rate (CAGR) of 13.9% from 2022 to 2030.
What do these statistics reflect?
These reflect the rising demand for biotechnology professionals, including Biotech engineers. And the best pathway to choose, therefore, is B.Tech. in Biotechnology. B.Tech. in Biotechnology is a 4-year undergraduate course combining engineering and biology principles to develop new products, processes, and technologies in medicine, agriculture, and environmental science.
B.Tech. in Biotechnology – Go Beyond Biology with Technology
In India, the eligibility criteria for pursuing a B.Tech. in Biotechnology degree are as follows:
Age: The candidate should have completed 17 years of age at the time of admission.
Educational Qualification: The candidate must have passed 10+2 or equivalent examinations with Physics, Chemistry, and Mathematics/Biology as compulsory subjects with a minimum of 50%-60%.
Entrance Exam: Most colleges in India require students to take an entrance exam for admission to the B.Tech. in Biotechnology programmes like JEE Main, JEE Advanced, BITSAT, VITEEE, and SRMJEEE.
Other Requirements: Apart from the above criteria, some colleges may also require candidates to have a certain minimum score in the entrance exam or a certain proficiency level in English.
What Are B.Tech. Biotechnology Fees?
The B.Tech. Biotechnology fees can vary depending on the institute and the state. On average, the fees for a B.Tech. in Biotechnology in India may range from Rs. 1.5 lakh to Rs. 3 lakhs per annum for private colleges, while for government colleges, it may be around Rs. 30,000 to Rs. 1 lakh per annum. However, these are approximate figures, and it's always best to check with the specific institute for accurate information.
Important Subjects in B.Tech. Biotechnology
B.Tech. Biotechnology is an undergraduate programme that covers a wide range of biotechnology-related topics. The course curriculum includes subjects like molecular biology, genetics, biochemistry, microbiology, immunology, biostatistics, genetic engineering, bioinformatics, and more.
Some of the core subjects that are typically covered in a B.Tech. The Biotechnology programme includes:
Cell Biology
Genetics
Biochemistry
Microbiology
Molecular Biology
Bioprocess Engineering
Biostatistics
What is B.Tech. Biotechnology Scope?
The B.Tech. Biotechnology scope is vast and diverse. Graduates of this programme can find employment opportunities in various fields such as pharmaceuticals, biotechnology, healthcare, agriculture, food processing, and environmental science.
Some of the job profiles that are available for B.Tech. Biotechnology graduates include the following:
Biotechnologist
Biochemist
Biomedical Engineer
Food Technologist
Research Scientist
Quality Control Analyst
Environmental Scientist
Pharmaceutical Sales Representative
Regulatory Affairs Specialist
Science Writer or Science Communicator
Apart from these, B.Tech. Biotechnology graduates can also pursue higher studies such as Masters in Biotechnology, MBA, and Ph.D. programmes.
Revel in the Culture of Learning By Doing at Mahindra University, Hyderabad
Mahindra University, Hyderabad, offers a B.Tech. in Biotechnology programme, which is a 4-year undergraduate degree programme. The programme is designed to provide students with a strong foundation in biotechnology, including molecular biology, genetics, biochemistry, bioprocess engineering, and other related subjects.
The curriculum includes theoretical and practical courses that aim to equip students with the necessary skills and knowledge for a Biotech industry or research career. Students also have the opportunity to undertake industry internships & research projects and participate in extracurricular activities that promote teamwork, leadership, and creativity.
The programme's rigorous academic structure follows a credit-based system, where students must complete a set number of credits to graduate. The programme also offers various specialisations such as Pharmaceutical Biotechnology, Green Chemicals & Bio-products, Digital Agriculture & Personalized Medicine, allowing students to focus on their areas of interest.
Students also get the opportunity to sit for placements at top-notch Biotech companies which Mahindra University has strong networks with. Hence the B.Tech. in Biotechnology programme at Mahindra University Hyderabad is an excellent choice for students who are passionate about biotechnology and want to pursue a career in this field.
Wrap Up
Students pursuing B.Tech. in Biotechnology gain hands-on experience in laboratory techniques, research methods, and the application of engineering principles to biological systems.
By 2025, the contribution of the Indian biotechnology industry to the global biotechnology market is expected to increase to 19%. And India is among the top 12 biotechnology destinations in the world and the 3rd largest in Asia-Pacific.
Therefore, push your career by enrolling for B.Tech. in Biotechnology at Mahindra University and pursuing rewarding careers in research and development, pharmaceuticals, food and agriculture, healthcare, and many other industries.