Advantages of pursuing MBA after B.Tech.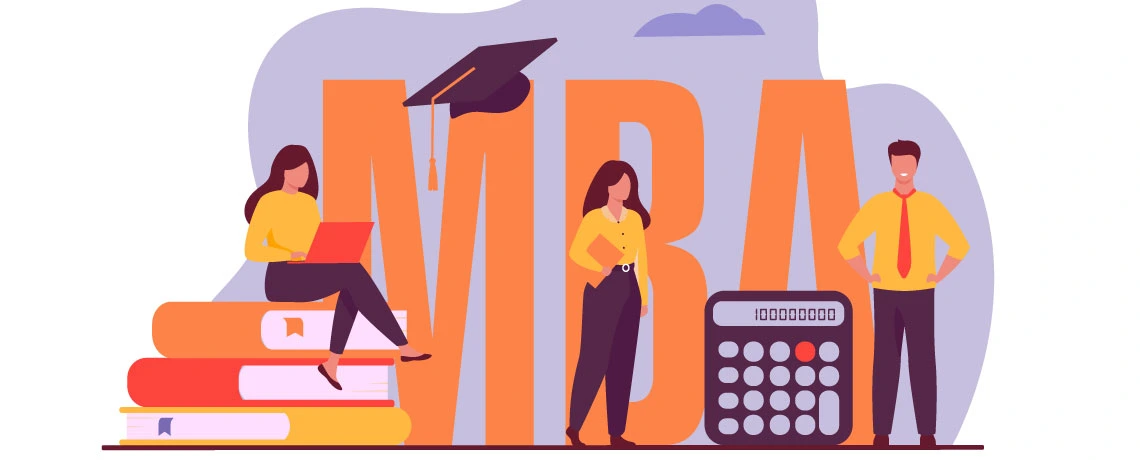 Doing a B.Tech. after an MBA opens up an array of opportunities. Your abilities and qualifications can take you to places and towards a thriving global career. Pursuing an MBA after a B.Tech. is one of the best choices you can opt for during the course of your career. There are several reasons why an MBA degree makes your resume better in the eyes of a recruiter.
Usually, B.Tech. graduates can pursue their MBA degrees from within the country or in foreign countries like the USA, UK, Australia, and New Zealand. However, wherever you choose to pursue your MBA course, you must clear the entrance exams for it, such as the CAT (Common Admission Test) or MAT (Management Admission Test.)
Other entrance exams include XAT, SNAP, GMAT, CMAT, NMAT, and ATMA. Although these entrance exams are pretty challenging to crack, you can clear them if you start your preparation early on and dedicate yourself to it.
After clearing the entrance examination, you will be called for a group discussion and personal interview in the institute you've applied for. However, suppose you wish to pursue your MBA abroad, like in the USA or UK. In that case, you must have at least two to three years of work experience, as that is the minimum experience demanded by many universities in these countries.
Advantages of Pursuing MBA after B.Tech.
More Lucrative Career Opportunities
An MBA after a B.Tech. degree can help you earn a higher annual salary than most other qualifications. On a general scale, MBA graduates have a high pay scale, which is why an MBA degree is so desired around the world. MBA graduates learn hands-on industry training and receive advanced industry knowledge, which helps them become assets to various industries. Most global brands recruit graduates who have sound technical skills along with managerial skills.
Different career alternatives
The subjects that the students are taught at an undergraduate level are restricted compared to an MBA degree. However, no matter your specialization, an MBA degree can help you grab multiple job opportunities from various businesses. For example, a specialization in HR can open doors in different reputed multinational companies.
Best of Both Worlds
A B.Tech degree and an MBA can give you various occupation options as it brings you the best amongst both degrees. A degree in technology and engineering is obtained through your B.Tech, and administrative and managerial techniques can be obtained through your MBA degree. This combination is highly beneficial as more and more companies are looking for candidates with diverse skills from a multifaceted backgrounds.
Globally Recognized Qualifications
A B.Tech degree along with an MBA degree is highly recommended in the world. Only a B.Tech degree may not be able to get you the kind of job opportunities you are looking for, but adding an MBA degree to your CV, and various jobs from more than one industry will open doors for you. Furthermore, if you want to start a global career that takes you to countries, then an MBA degree after a B.Tech degree can make you fly your wings.
Flexible Study Opportunities
Often candidates applying for MBA programs do it while holding full-time jobs. However, MBA colleges are knowledgeable regarding the requirements of candidates who want to pursue their degree without giving up their work, and so they make sure that the program is flexible enough to take in such students. The plus point for students here is that they can hold jobs while pursuing a beneficial postgraduate degree which will help them advance further in their careers
Advanced Personality & Skill Development
The curriculum of an MBA program stabilizes academic knowledge and technical skills. Candidates applying to this program have a huge personality and skill development scope, which will help them secure attractive job opportunities. MBA candidates have to showcase presentations and participate in extracurricular activities such as quiz contests, inter-college competitions, and debate competitions which help mould their soft skills and personality on a whole new level making them all round developers.
Entrepreneurship Opportunities
If you are a person who has an excellent thought for a start-up and wants to curate it further into a full-blown business, then an MBA degree can help you fulfil your dream. You can develop a new idea based on your B.Tech degree and establish the idea into a successful business with the help of your MBA qualification.
The end story is that you cannot go wrong with following up your B.Tech degree with an MBA degree. The programs are designed to provide compulsory internships to help students gain adequate industry knowledge.