Arm Yourself with Deep Business Knowledge & Insights with PhD Program in Business Administration at Mahindra University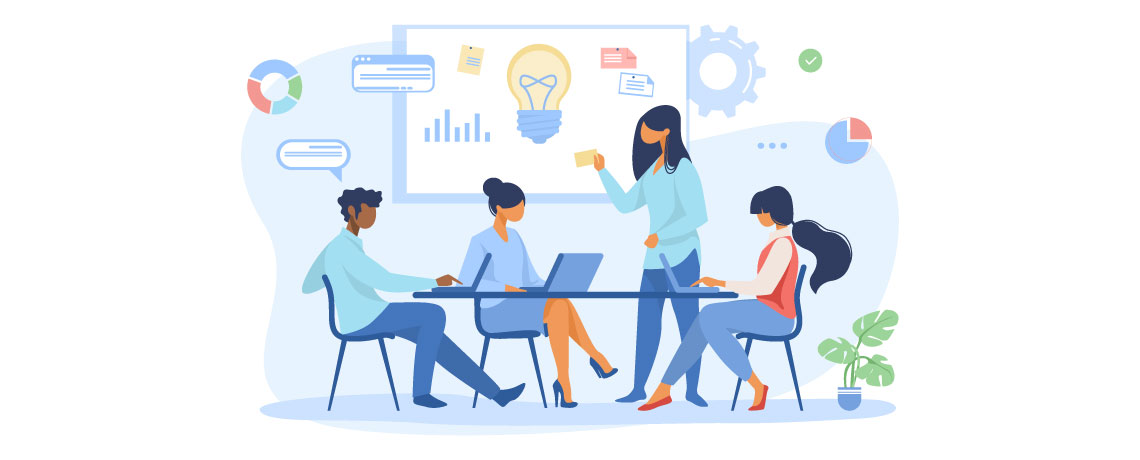 The COVID-19 pandemic caused an earth-shattering and tectonic shift in the global market, due to which the qualities like leadership, critical thinking, problem-solving, organisational, administration, etc., have been gaining considerable traction these days. The new business landscape requires way more than 'just' business leaders.
The deadly pandemic caused massive disruptions in businesses, leaving no other choice than the ever-increasing demand for skilled business professionals eligible to develop and bring new changes in administration practices. To emerge as an expert business professional in the post-epidemic era, one needs to pursue a course in business administration to achieve these high-in-demand skills.
Business Administration Courses – Your Chance to Emerge as a New-age Business Leader
Business Administration courses have gained tremendous popularity in India and worldwide over the last few decades. The study of Business Administration deals with handling and managing everyday business behaviour and potency in any organisation. Every business venture needs to be addressed and handled efficiently for smooth functioning and to ensure its profit and sustainability. Therefore, business managers are highly demanded to manage various business operations in different organisations.
Business administration courses are offered at different academic qualification levels – undergraduate, postgraduate, and doctoral. These courses offer actual work experience to their aspirants. As a result, students get a chance to develop specific skills and sharpen those skills and abilities they have learnt during the course. After completing a bachelor's and master's degree in management, students can opt for a PhD in Business Administration.
PhD Program in Business Administration – The Highest Management Degree You Can Ever Earn
Doctor of Philosophy or PhD in Business Administration is one of the most sought-after programs after post-graduation. It is a doctorate–level degree between 3-5 years. In the degree, students learn different subjects covered in the curriculum, such as:
Advanced Accounting Theory
Strategic Information Systems
Global Marketing Seminar
Accounting Seminars
Theory of Finance
Seminars in Banking
Banking
In addition, a PhD program in Business Administration tends to provide several other electives and major subjects to the students. Let's now look through the various fields in which a PhD holder can work.
Where Can You Work After Completing a PhD Program in Business Administration?
The PhD program in Business Administration aims to build several essential skills and required knowledge about business administration and its principles. In addition, the program deals with the latest and modern course of action or approaches in Business Administration/Management, Key Performance Indicators, and Qualitative and Quantitative Techniques. PhD holders in Business Administration can work in several areas, including:
Business Schools
Research Report Writing
Emerging issues in Organisation Behavior
HR & IT management
Financial Management
Business Analytics
Applied Econometrics
Besides these, the PhD program in Business Administration offers its aspirants authentic and genuine research experience. Students get an opportunity to develop specific skills and sharpen their minds to gain adequate knowledge and an understanding of the course through a well-designed syllabus. However, choosing the right institution to pursue a PhD program in Business Administration is equally essential, and this is where Mahindra University comes into the picture.
Why Choose Mahindra University for a PhD Program in Business Administration?
Today's competitive workforce or professional world demands highly trained and skilled professionals to perform various business operations. And in order to emerge as highly qualified and well-skilled working professionals in the field, interested students must choose the appropriate course and suitable University to excel greatly in their career prospects. Mahindra University is one of the leading universities in India offering a research-intensive PhD program in Business Administration.
The PhD program in Business Administration offered at École Centrale School of Engineering of Mahindra University emphasises research and is designed to help its aspirants develop and enhance competence. The University was established by Anand Mahindra, the Chairman of Mahindra Group and Chancellor of Mahindra University. He believes and says, "High-quality education has transformative powers for individuals and nations alike."
Being an initiative of Mahindra Group, the University aims to build, develop and reassemble higher education across different sections of the country. Therefore, Mahindra University PhD syllabus is carefully designed to train and prepare scholars for university research and teaching careers. Here are some of the top reasons to choose Mahindra University to pursue a PhD program in Business Administration:
World-Class Unique Academics
Research-Centric Approach Towards Teaching and Learning
Unique and Admirable Teaching Methodology
Suitable Environment for Studying and Research
Innovative Teaching and Learning Experiences
Well-Qualified and Highly Skilled Faculty Members
Industry Collaborations with Top Organisations
Incredible Infrastructure With All the Required Facilities
All these traits make Mahindra University stand out from other institutions offering the same PhD program in Business Administration. The goal of the Mahindra University PhD syllabus is to train and produce tenure-track position faculty members capable of teaching at leading universities in India and abroad.
Gain a Real-world Insight into the World of Business and Management
The 21st century has a massive demand for a new and young generation of business leaders or experts who can perform various business activities well. The need for expert professionals, skilled business leaders, and scholars in the business administration domain was never this loud previously. And with the increasing demand for working professionals in the field, the importance of business administration courses is simultaneously increasing. Therefore, pursuing a PhD program in Business Administration at Mahindra University will embark you on a fantastic journey.