B. Tech in Artificial Intelligence- A Future-Ready Program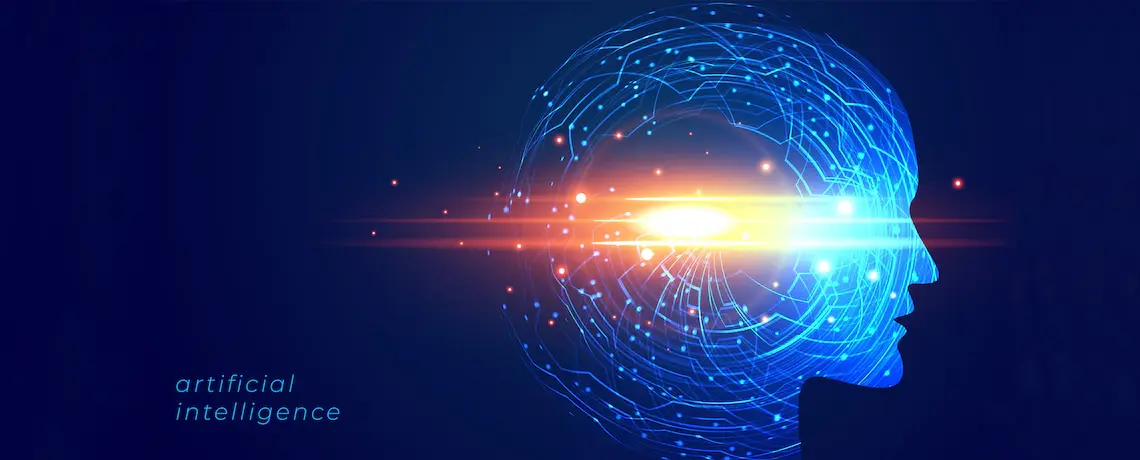 Gone are the days when human employees handled the most complicated tasks. Instead, we live in the 'digital age' where artificial machines have replaced human beings (workers). It is more relevant than ever as intelligent systems constantly supersede human beings in manufacturing, service/product delivery, job hiring, and the financial sector. Moreover, global leaders are now steadily seeing AI as a helping tool to drive the upcoming significant economic expansion. Why? Because AI machines can think, grasp, learn facts and evaluate numeric and real-life problems.
According to a report by Deloitte, AI is here to stay and likely to make mammoth changes in the business world. We have proof. "Sixty-one per cent of respondents to a recent Deloitte Insights report say AI will substantially transform their industry in the next 3-5 years. Furthermore, adoption is significant on a per-organization basis, with 53% of those polled spending more than $20 million during the past year on AI tech and talent. AI's increasing centrality to business processes, and even strategy, is no longer up for debate," says the Deloitte report.
As algorithm-driven AI persists in spreading like bushfire, will corporate individuals be better off than today? Do we have enough expertise to understand modern technologies like AI and Machine Learning amid surging data breaches? Do we have enough education spaces that promote education in this emerging industry-driven discipline?
Let's spill the beans. This calls for courses like Bachelor of Technology (B. Tech) in Artificial Intelligence, wherein tech-savvies are taught programming languages, understood by a machine or computer, to automate tasks. The B.Tech Artificial Intelligence scope is vast. Young students studying the undergraduate courses will cover various topics such as natural language, robotics and autonomous systems, cybersecurity, machine vision, machine learning, control theory, operational systems, information retrieval, computational biology, computational genomics, data structures, computer architecture, linear algebra and matrices, probability and statistics, and discrete maths, to name a few.
Here's how you can be an exceptional AI expertise
You have to be prudent enough to understand the intricacies of AI. Undergraduate programmes like B.Tech in Artificial Intelligence are offered by Mahindra University (MU) – India's top private academic institute that believes in delivering excellence – to help young AI engineers understand the complex subject. The course is offered by Mahindra University's École Centrale School of Engineering. Mahindra University believes that by offering this course, the university will produce exceptional AI engineers who will transmute the globe using creative AI solutions. But how? By focusing on intricate inputs like vision, language and massive databases.
École Centrale School of Engineering at Mahindra University has tailored B.Tech in Artificial Intelligence to enhance students' career goals in modern technologies. It also has close collaborations with Virginia Tech, Centrale Supélec, Babson College and the University of Florida to keep students updated with the latest curriculum.
Students who wish to pursue a B.Tech course in Artificial Intelligence at Mahindra University will have the liberty to specialize in multiple areas like:
Machine vision
Robotics and autonomous systems
Natural language processing
Smart industry
Bioinformatics
Cybersecurity
How Mahindra University enables "beyond textbook learnings"
Mahindra University also has a Centre of Excellence in Artificial Intelligence comprising an active group of researchers who chose to dwell deeper into the subject. These young researchers focus on a wide range of topics. Namely:
Novel convolutional neural network architectures and algorithms.
Detection and prevention against cyberbullying.
Analysis of acoustics and structural health monitoring.
Scalable fuzzy clustering algorithms on big data.
Accurate, real-time modelling of complex physical processes.
Multi-objective evolutionary algorithms in multiple disciplines.
Alternative neural training algorithms, using evolutionary techniques & quantum concepts.
Be future-ready. Be tech-savvy.
AI undoubtedly influences the present technology and is most likely to do so in the future. It has become the "technological innovator" for various advancements – big data, machine learning, robotics and the Internet of things (IoT) – that are being tremendously used today. We have already seen the influence of AI in our smart devices, vehicles, the medical system and favourite social media applications. If you want to be a part of this future-ready world, start with B.Tech in Artificial Intelligence.