B Tech in Artificial Intelligence – The Next Big Thing in Technological Revolution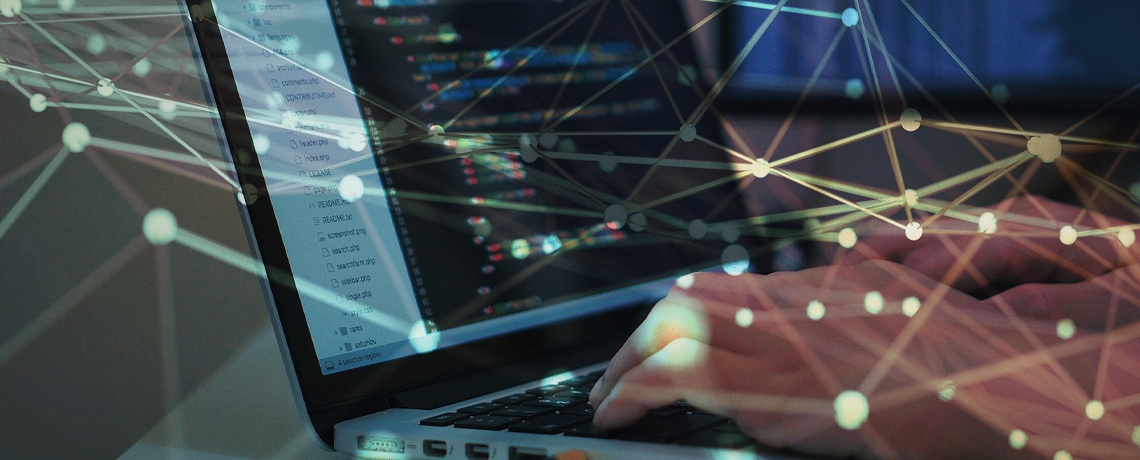 Artificial Intelligence has transformed how people work, think, and learn in several areas, including healthcare, banking, and smartphone applications. What's more fascinating is that Artificial Intelligence has a larger impact on our everyday lives than we realise. Artificial Intelligence is all around us, from Siri and OK Google to various virtual player games and social media applications. It is, therefore, the most talked-about topic in the corporate world right now.
B Tech in Artificial Intelligence is a branch of computer science that emphasises the development of intelligent machines that behave like humans. B Tech in Artificial Intelligence deals with designing intelligent machines which assist in the decision-making process, analysed in detail using data handy within an enterprise. These machines work the same way humans do when synthesising data and making logical decisions.
Moreover, B Tech in Artificial Intelligence is one of the rapidly-growing sectors in the technology sector. And as you see clearly, the B Tech Artificial Intelligence scope has expanded into various sectors, including transport, healthcare and security. Additionally, Artificial Intelligence has found a very notable place in people's homes as a Smart Home Assistant. For instance, Amazon Echo and Google Home are in-demand smart home devices that let you perform several tasks with voice commands.
B Tech Artificial Intelligence Scope
Once an individual has completed their degree from a reputed college, one can get into the prominent organisations out there. Based on their interests and qualifications, candidates can choose any of the following career options:
1. Artificial Intelligence Engineer
Those working as Artificial intelligence engineers employ various machine learning techniques encompassing natural language processing and neural networks to build models that support AI-based applications.
2. Machine Learning Engineer
Machine Learning Engineer is an IT professional who is responsible for building, researching and designing artificial intelligence (AI) systems that would automate predictive models.
3. Data Scientist
Data scientists are responsible for extracting value out of data. A data scientist has to gather information from several sources and then analyse it to understand and predict the performance. They also have to build AI tools that would automate some of the processes in the organisation.
4. Research Scientist
Professionals working on this profile have to conduct various research works to find out new innovative tools, ideas, and techniques to develop, improve and reconstruct the existing Artificial Intelligence models. It is a demanding and remunerating job that individuals can join after they complete this degree.
5. AI Data Analyst
Artificial Intelligence Data Analysts are responsible for preparing, cleansing, and modelling the existing data using machine learning and analytical methods. The job role of an AI Data Analyst also incorporates designing and creating reports to help the top management to make better decisions using revamped and renewed Artificial Intelligence tools.
6. Robotics Scientist
Robotics is the latest and most innovative field with huge potential. However, the requirement for professionals who can bring about a change within this area always prevails. One such professional working in this area is Robotics Scientist. These professionals are responsible for researching, creating, designing and developing robots and robotic systems.
Transform the Future of Humans with B Tech in Artificial Intelligence at Mahindra University
Mahindra University signifies the 'Rise of the New Engineer' – an exceptional paradigm made possible by a historic collaboration including the Tech Mahindra of the Mahindra Group, École Centrale Paris and Jawaharlal Nehru Technological University Hyderabad (JNTUH).
With the core intent of establishing one of the renowned engineering colleges in India and beyond, Mahindra University's École Centrale School of Engineering was born out of an alliance between two giants: Mahindra Group – a leader of India's industrial sector and École Centrale Paris – a 180-year-old institute of eminence, instrumental in the progress of technology.
B Tech in Artificial Intelligence graduates at MU will be computer science savvy with the skills and expertise in machine learning and automated reasoning for building future AI. The B Tech Artificial Intelligence syllabus includes math and statistics, AI, computer science, science and engineering, and the humanities and arts, with room for academic exploration via electives.
Theme Areas of Specialisation at Mahindra University
Machine Vision
Natural Language Processing
Bio-informatics
Cyber Security
Smart Industry
Robotics and Autonomous Systems
Moreover, the B Tech in Artificial Intelligence program's vision is to create exceptional AI engineers who will transform the world through creative AI solutions emphasising complex inputs – such as language, vision, and massive databases.