B.Tech in Computer Science Engineering (BTech CSE) – Your Gateway to Become a Computer Genius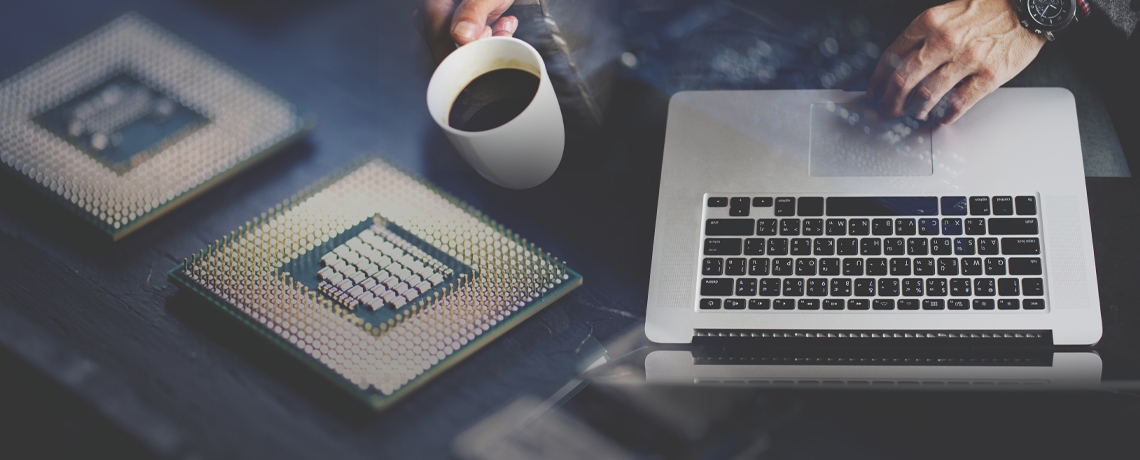 Computer Scientists are in high demand in the current scenario. This is because computer Science Engineers play a crucial role in designing and developing specific technology used in the everyday world. Previously, the world depended upon newspapers, magazines, radios, transistors and multiple other forms of leisure. However, today, the world has changed after the evolution of science and technology.
You will find various reports and surveys all over the internet and other media platforms that will help you know the significance of the course. With the help of those reports and surveys, we can see that India is the manufacturer of approximately 25% of the best and most highly skilled engineers across the earth annually. Moreover, India has the most extensive list of highly skilled engineers and several leading engineering colleges globally.
Computer programs have directly affected several aspects of our lives, and we often rely entirely on computer science experts or professionals. So, a Computer Science Engineering course is necessary if you wish to emerge as a computer scientist and build your career in this domain.
Computer Science Engineering Courses – The Most Sought-after Courses Among Engineering Aspirants
Engineering is one of the most popular choices or career options among students as soon as they complete their intermediate studies. However, in today's highly digitised and modernised society, aspiring students often wish to pursue professional courses like Computer Science Engineering (CSE) apart from traditional engineering courses such as mechanical engineering, electrical engineering, civil engineering, etc. These courses have fewer opportunities compared to new-age engineering courses like CSE.
The young minds and new generation students have been taking Computer Science Engineering courses in order to build their successful careers in the domain. As the demand for computer scientists has been drastically increasing, so is the demand for the course. Computer Science Engineering is offered at different academic qualification levels, such as undergraduate, postgraduate or doctorate. One of the most famous courses at an undergraduate academic level is B.Tech in Computer Science Engineering or BTech CSE.
B.Tech Computer Science & Engineering (BTech CSE) at Mahindra University – Preparing Students to Transform the Digital World
Mahindra University is the initiative of the Mahindra Group, owned by Anand Mahindra, the Chairman of Mahindra Group and Chancellor of Mahindra University. It is the result of a confederation between the Mahindra Group and Ecole Centrale Paris, which has a rich heritage and 180 years old legacy. The University plays a significant role in teaching students about the global business landscape and the international dynamics of R & D and higher education.
The University understands and accepts what its students want. Students' expectations are taken care of at the University, and their preferences matter the most. Therefore, students at Mahindra University are motivated to accomplish their true potential and attain the course with ease and complete understanding.
The staff and faculty members at the University aim to achieve and consummate excellence in pedagogy, academics, and up-to-the-minute perimeter or borderline of research and experiment. Furthermore, the professors and educators focus on exposing their aspiring students to services that will help them attain the course easily and emerge as experts and skilled professionals in the field.
Why is Mahindra University the Best Choice for B.Tech Computer Science & Engineering (BTech CSE)?
B.Tech in Computer Science Engineering is one of the most highly advantageous and practical courses among all other engineering courses. However, pursuing BTech CSE from Mahindra University will add extra credit to your degree. Here are some of the reasons that make Mahindra University one of the most suitable institutions among other leading engineering colleges and universities in India:
World-class infrastructure with all the essential facilities
Most suitable learning environment – a great place to learn and grow
Best placement records – making it one of India's leading universities
Experiential learning with world-class research facilities
Strong focus on skills development – producing the best leaders for tomorrow
Global academic or industry alliances with leading companies
A massive list of highly skilled faculty and staff members
Moreover, the university offers a well-equipped B.Tech in Computer Science Engineering syllabus semester wise to help students gain a complete in-depth understanding of the field.
Take Your Step to Become a Successful Computer Science Engineer
Traditionally, we depended on transistors, radios, newspapers, and other handwritten records to acquire information. However, today, in the highly modernised world, with several advancements in technology, such as personal computers, desktops, smartphones, etc., we can gain information quickly and efficiently. These advancements are meant to add convenience to every individual's livelihood.
Computer science experts are expected to design, create and develop the hardware and software for various technologies we use daily. With the rapid growth in the digital world, the demands for computer science experts have been ever-increasing. Pursuing a B.Tech in Computer Science Engineering or BTech CSE from Mahindra University will greatly benefit you and your career. The course helps you in career advancements to grow professionally with its well-designed B.Tech in Computer Science Engineering syllabus semester wise.