Civil Engineers Are New-age Superheroes. How is Mahindra University Moulding Futuristic Civil Engineers?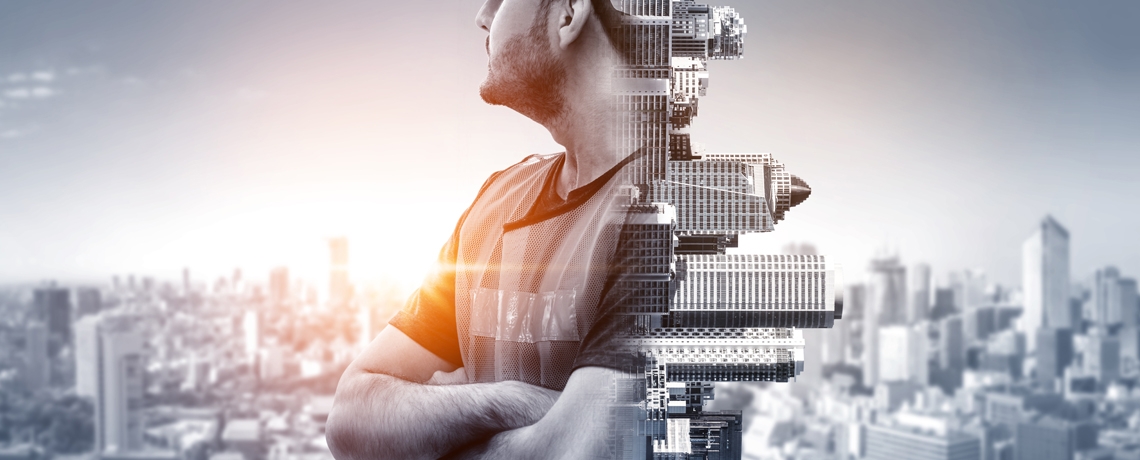 Have you ever wondered who built these unique and impressive structures we see in our surroundings? Who is responsible for making the roads, bridges, canals, apartments, dams, buildings, etc.? Well, you guessed right, these great minds are civil engineers!
Civil engineers are responsible for everything you see in your surroundings. Commonly and widely known as the oldest engineering discipline, civil engineering is assuredly one of the most reputed branches of engineering, not just in India but overseas. Why? Because civil engineers are exceptionally skilled professionals with a high level of knowledge in the design and construction of materialistic structures.
For students who aspire to be civil engineers, B.Tech in Civil Engineering is one of the most popular engineering courses at the undergraduate level. Let's know about the course in detail.
B.Tech in Civil Engineering – Construct a Career Filled with Countless Perks
B.Tech in Civil Engineering or Bachelor of Technology in Civil Engineering is one of the most traditional courses in India. Being a full-time course of four years, the course curriculum of B.Tech in Civil Engineering is vast and thus divided into eight semesters, including practical and theoretical knowledge. The course aims to provide a brief understanding of different areas of civil engineering, including planning, designing, and constructing buildings and other structures, like roads and bridges.
The course exposes its students to many evergreen career options after civil engineering. Hence, the undergraduate degree in Civil Engineering provides excellent scope for career advancement or pursuing higher education degrees per students' interests and preferences. Some most popular career options after civil engineering are listed below:
Construction Manager
Architectural Engineer
CAD Technician
Geotechnical Engineer
Urban Planning Engineer
Chief Technical Officers
Contracting Civil Engineer
Project Sites Inspectors
Consulting Civil Engineer
Structural Engineers
Modern society can't function without well-skilled civil engineers, so choosing the right college or university is imperative for students.
Mahindra University – Training Civil Engineers of Excellence by Instilling Scientific Mindset and Responsive Leadership
Several engineering colleges and universities in India offer a B.Tech in Civil Engineering course, but choosing the right one ensures the credibility of your degree. Mahindra University is one of India's leading universities for students who wish to pursue an engineering degree.
The École Centrale School of Engineering at Mahindra University offers a next-generation B.Tech in Civil Engineering course. A few factors that make Mahindra University stand out from the crowd of institutions offering the same programme include:
The University aims to offer unique and world-class education to students through a partnership with several international universities, including Cornell University, SC Johnson College of Business, Virginia Tech, CentraleSupelec, University of Florida, and many more.
The University offers a unique and well-designed syllabus for B.Tech in Civil Engineering to allow students to accomplish ample exposure towards interdisciplinary knowledge and give them a chance to learn under the esteemed cosmopolitan leaders of the industry.
The University has a congregation of several faculty and staff members with expertise in heterogeneous departments or fields from the national and international ambit.
Mahindra University has had an outstanding placement record over the years. Over 90% of students every year get placed in top MNCs like Amazon, Capgemini, L&T, Jocata, Toshiba, Hitachi, and many more. The University's placement cell works round the year to pass on the most rewarding opportunities for its aspirants.
The University also exposes its students to world-class infrastructure with all the essential facilities around the campus. For example, lecture theatres, seminar halls, and high-tech laboratories like:

Geotechnical Engineering Laboratory
Concrete and Advanced Concrete Technology Laboratory
Structural Health Monitoring Laboratory
Surveying Laboratory
Transportation Engineering Laboratory
Besides that, Mahindra University Civil Engineering fees are affordable compared to other renowned universities.
Drench Yourself in the Fascinating World of Civil Engineering
Mahindra University is one of the most credible names that has earned excellent recognition and reputation over the past few years. Moreover, Civil Engineering is a broad field with endless lucrative career opportunities for students. Therefore, pursuing a B.Tech in Civil Engineering from Mahindra University will be very beneficial for engineering aspirants. So enrol in the course now and embark on a rewarding career.