Emerging Paradigms like AI, IoT and Machine Learning in IT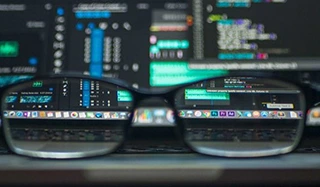 You give a voice command "Alexa, play 'I like how it feels' by Enrique" and the song starts playing.
You hail a taxi and enjoy an unmanned taxi ride in Singapore.
Your refrigerator talks to your local supermarket and places an order in your absence.
Amazing but now possible! Thanks to AI (Artificial Intelligence) and emerging technologies intelligent machines are reducing human efforts to a large extent. AI is redefining the technological world- and it's not an overstatement.
Hand in hand with AI, the related emerging technologies such as IoT (Internet of Things) and Machine Learning have enabled a system of inter-connected and inter-dependant digital machines with the ability to transmit data over a network without human-to-machine or human-to-human interaction. You can turn off your AC even if you are driving to your office, if it is IoT enabled!
Machine Learning (ML) is one such technology that works on the principles of predictive analysis. Decades back, the weather forecasts were never accurate; but if we talk about the current context, the level of accuracy is remarkable – mostly because of ML. This technology is a sub-set of Artificial Intelligence. Undoubtedly, these evolving technologies are knocking hard on the doors of opportunity to emerge as the dominant streams of engineering. Let's delve a little deeper into their scope:
Scope of AI-Machine Learning
As per a report released by Gartner, there will be 2.3 million AI – Machine Learning job opportunities worldwide by 2020 – this is an anticipated figure. If we talk about the previous trends, in just three years, the number of AI specialists filling the vacancies has doubled up according to the data gathered by Indeed. AI-Machine Learning are domains where demand is high and the professionals to fill this demand are less. This scenario makes AI-ML a fertile ground with rewarding career prospects. The positions you can acquire after getting specialization in AI-ML are:
Machine Learning Engineers
Artificial Intelligence Specialists
Data Scientists
Research Scientists
Business Intelligence Developers
Scope of Internet of Things
You just left for a weekend excursion and forgot to switch off the AC- a common scenario wouldn't you agree? But now you can switch it off without going back – thanks to IoT which helps you interact with different machines and regulate them according to your convenience. The surging interest of people in IoT has made it one of the most booming technologies. The below chart defines its increasing popularity:
IoT has reached peak focus over the past 2 years and retains interest as an emerging technology and a promising career option for many IT professionals today.
This technology is spreading its wings, and creating many job opportunities. A professional who masters IoT can serve in multiple industries. The industries that use IoT predominantly include:
Retail Sector
Healthcare
Automobiles
Electronics
Communication Devices
Manufacturing Industry
Automation in Diverse Sectors
Anticipated Growth of Emerging Technologies in India
The MNCs in India are betting big on emerging technologies like ML, AI, IoT, Data Science, Blockchain to name a few. Former NASSCOM, IT Industry Chairman, Mr. Gurnani said that Indian IT Sector is expanding under the influence of Globalization 4.0 (4th Industrial Revolution). According to him technology is going to play a pivotal role in amplifying global trade, which is crucial for FDI enlargement in India.
Evolving technologies are sure to transform the job future and work environment in the coming 5-10 years. This is the age of technological shifts and industries will be in dearth of professionals adept at newer technologies. To fill this demand gap, the 'engineering students of today' should be prepared as 'new-age engineers of tomorrow.'
How to Master Emerging Technologies?
Taking into account newer, game-changing technologies, the premier B.Tech programs in Computer Science are being redesigned with adequate coverage of Artificial Intelligence, Machine Learning, Cloud Computing, etc. Moreover, there are numerous online courses available for the engineers who didn't study these technologies while graduating and now want to give a boost to their career.
The triad of AI, IoT and Machine Learning in IT have launched the world on a new course full of exciting challenges in engineering and science.