From MU to Mahindra University – and a new journey begins!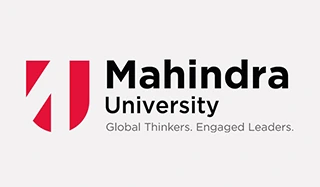 Admissions September 10 ,2020
India is at a stage where it could soon be a world leader in fields like production, research, IT and sciences. Key to this transformation into a new reality is world class, futuristic education. Not just skilled labor, India needs skilled leaders of the future, capable of thinking on their feet and leading the innovation chain to accelerate India's transformation. With an aim to provide the best possible higher education to budding engineers, the Mahindra Group collaborated with one of the most prestigious engineering institutes in the world – the 180 years old École Centrale Paris and set up Mahindra École Centrale (MU) in the year 2014.
Achieving excellence in various engineering projects, having published research papers in national and international journals and after having taken competition by surprise with their performance in techno-curricular as well as extra-curricular competitions, MU Hyderabad has become one of the fastest emerging engineering schools in the country, driving interdisciplinary academic excellence.
On July 24, Mahindra University was officially announced, with a mission to develop leaders of tomorrow, capable of reflection as well as innovation – individuals who are ethical and empathetic. To drive a meaningful shift in the way that higher education is imparted in the country for the first time, MU will infuse AI and EI concepts and methodologies into interdisciplinary academic excellence, integrating the study of science and technology with the Humanities, Ethics &Philosophy, and Design.
Mahindra University includes the École Centrale School of Engineering (MU) that was set up in 2014 as Mahindra École Centrale (MU) College of Engineering. The University is sponsored by Mahindra Educational Institutions (MEI), a subsidiary of Tech Mahindra, the flagship IT company of the Mahindra Group. Mahindra University has a monumental role to play in the global dynamics of R&D and higher learning, where students are motivated to attain their best potential and Rise to a new world.
High-tech labs and Centres
The university houses a Supercomputer Lab with an advanced NVidia GPU-based supercomputer, the DGX-1. It also has a Centre for Artificial Intelligence (CAI), a Centre for Innovation & Entrepreneurship (CIE) and a Centre for Sustainable Infrastructure and Systems (CSIS). With equipment sourced from the most preferred vendors globally, the on-campus labs are on a par with the finest in the world. Its Supercomputer Lab can do high intensity computations for Artificial Intelligence (AI) applications and complex simulations in physical sciences and engineering – including fluid dynamics, structural mechanics, electromagnetics, integrated and optimized engineering design, molecular physics and related fields.
Some of the additional centers of excellence are also being considered for the University such as Centre for Computational and Experimental Mechanics, the Centre for Research in Optics and Photonics and a Centre for Executive Education.
Research and Mission
Research at Mahindra University is organized focusing on high level projects identified/developed by the faculty members. All faculty members at the University hold Ph.D. degree from the top-most universities of India as well as abroad. The research areas are predominantly engineering focused. Due to its unique orientation towards contributing to the rise of new engineers in India, MU also has teams working in the fields of media, economics and humanities.
The university aims to train multi-skilled leaders capable of reflection as well as innovation, committed to inclusive and sustainable progress along with interdisciplinary academic excellence integrating the study of science and technology with humanities, ethics and philosophy, and design. Equal emphasis on experiential learning makes Mahindra University on a par with renowned international educational institutes.
University Infrastructure
The extensive 130-acre, multi-disciplinary campus of the University in Hyderabad will offer undergraduate, post graduate and Ph.D. programs.
Mahindra University provides the best of infrastructure along with creative learning spaces that are required to develop well-rounded engineers and Ph.D. scholars in Applied Sciences and Liberal Arts. The university features spacious Seminar Halls, Lecture Theatres, Lecture Halls, and Tutorial Rooms, providing the right atmosphere for in-class learning and after-class discussions between teachers and students.
Since experiential learning is at the core of MU, state-of-the-art labs enable students to deepen their classroom learning through practical application. The vast campus and recreational facilities offer a variety of outdoor and indoor activities. Accommodation and dining facilities at the university have set new standards for comfortable and convenient living in Indian engineering colleges.
Leadership perspectives
Anand Mahindra, Chairman, Mahindra Group and Chancellor, Mahindra University
"We are getting into a new adventure in the higher education sector by setting up a 21st-century university. Over the next three years, we will be adding a lot more schools catering to various fields. We want multidisciplinary education to be the approach where a mathematician in the university is also a musician or an engineer who loves poetry."
VINEET NAYYAR, Board of Management, Mahindra University
"We are not satisfied with creating only a top-class engineer; what we want is a business leader, for which we would train students in Humanities, Economics, History and Philosophy so that they get a holistic education and would be able to relate the technical sciences to the environment of business in which they are going to be functioning."
Yajulu Medury, Vice-Chancellor, Mahindra University
"Mahindra University is home to a vibrant group of students from different areas of specializations with keen aptitude. They have been rigorously imbibing the best of what the university has to offer. They are being groomed to be industry-ready and future-ready engineers in an environment of multi-cultural immersion, at the point of convergence of core engineering with emerging technologies, liberal arts, creative sciences, and humanities."
The road ahead
Over the next five years, close to 4,000 students and over 300 faculty members will be in place across the various schools at Mahindra University. The university will also be launching School of Management in 2021-22; School of Law in 2021-22; Indira Mahindra School of Education in 2021-22; School of Media & Liberal Arts in 2022-23 and School of Design in 2023-24.