How Can B.Tech Courses Help You Outshine?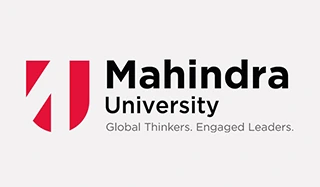 "One man's "magic" is another man's engineering. "Supernatural" is a null word." ― Robert Heinlein
It's impossible to even imagine our lives without technology and machines around us. Since human beings have existed, engineering has co-existed along with us. Human beings have created many machines and tools to ease their living in ancient times. Hardly, they know that these innovations would lead to more advancement. With each passing day, human beings kept developing various technologies and machines, making our lives easier. Engineering will always be a relevant profession, so the demand for engineering courses has thus increased.
Having said that, as a student, you might get confused about the choice of stream you should choose. Numerous engineering courses include B.Tech in CSE, B.Tech in ME, and B.Tech in EEE. All these courses offer a promising career to the aspirants, but you should choose a stream according to your interest and strength.
The IT's core capabilities attract enormous significant investments from major countries. The investment helps the industry expand and provide a stable career path for the professionals in this field.
According to India Brand Equity Foundation, "IT's core competencies and strengths have attracted significant investment from major countries. "The computer software and hardware sector in India attracted cumulative foreign direct investment (FDI) inflows worth US$ 74.12 billion between April 2000 and June 2021".
As per the data released by the department for the promotion of industry and internal trade, computer science engineering ranks 2nd in FDI inflows, the computer science engineering graduates can have numerous career options as the leading IT firms like Infosys, Wipro, TCS, and Tech Mahindra are diversifying their this field. They showcase top ideas for artificial intelligence to their clients by using innovative research to develop better opportunities for computer engineer professionals.
Let's look at the various opportunities a B.Tech course offers to the aspirants:
Placement opportunities right after college: Anengineering college offers placement opportunities to its students right after they complete their B.Tech specialization course. The engineering colleges in India provide placements to the candidates, which takes them directly to recruiters without much effort from the candidate's side.
Higher Studies – Courses after B.Tech: A bachelor in engineering degree opens up opportunities for students to pursue higher studies. The engineering candidates can take admission in a master's course to enhance their knowledge on a specialized course. The B.Tech candidates can appear for entrance exams for entering into NITs and IITs. They can also prepare for the JAM exam to take a master's course in India's top colleges.
Opportunity to work at PSU (Public Sector Undertaking): The PSU sector includes companies that the state or central government partially owns.The engineering candidates can work in some top companies under PSU, such as BHEL, LIC, Hindustan Copper Limited and NALCO. These jobs are primarily permanent jobs with lucrative salaries.
Appear for Civil Services Entrance Exam: The engineering graduates can appear for civil service exams to serve the nation. The candidates must clear the UPSC civil service exam to join any civil services. The UPSC offers three branches of engineering subjects: civil, mechanical, and electrical engineering.
Entrepreneurship: Engineering students can choose to get into entrepreneurship where these candidates can fully execute their knowledge and skills. After years of training in engineering, these graduates can be more involved in creativity. Since a business path is full of challenges, these candidates are more suitable for starting their businesses.
A Job in the Private Sector: Candidates with engineering courses can opt for a career in private jobs; the B.Tech degree can earn the candidates various roles in numerous industries. These candidates can get hired as engineers, researchers, consultants, and subject matter experts.
The scope of the engineering profession is pretty promising as these candidates get exposure to both technical and theoretical knowledge. Thus, aspiring students who want to get into engineering can get into numerous engineering courses depending on their interest in subjects—candidates who want to get into B. Tech courses can look for admission in MU-MU.
At MU, their curriculum is designed with a futuristic perspective so that the students in all engineering streams can acquire advanced knowledge in technology. Mahindra University offers eighteen departmental courses covering basic and advanced levels of all the engineering branches.