India Calls for Multitalented Engineers. Be the One with the Electrical and Computer Science Engineering Course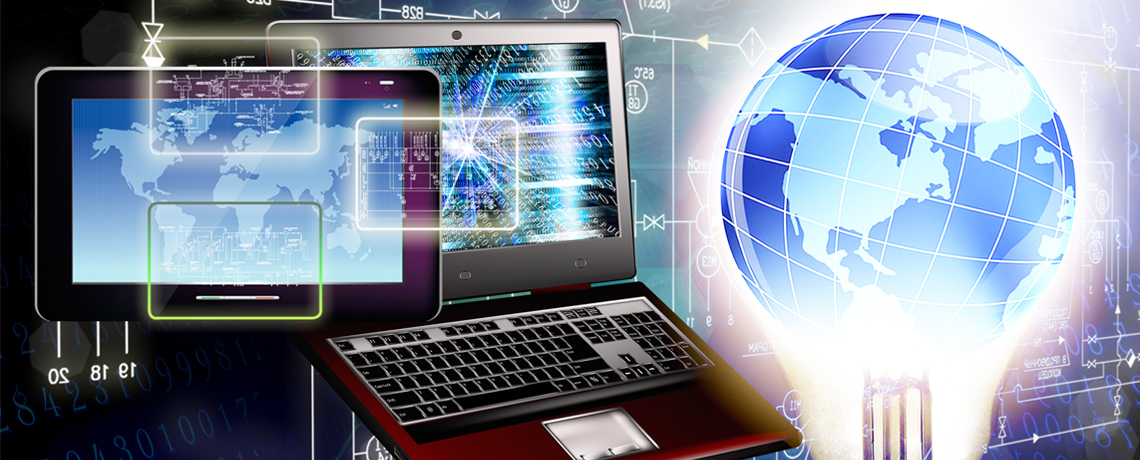 Electrical and computer science engineering (ECE) is an engineering discipline that covers various topics related to computation, languages in programming, programme design, computer software and hardware and many fields of electrical and electronics engineering. The course offers many topics to study but stresses the basics of computer science and electrical and electronic engineering. It is a popular 4-year undergraduate course pursued by students after completing class 12th.
Electrical and computer science engineering students are involved in research, creating new ideas, and developing new technologies, products, or services. They are also involved in several aspects of computing, from the design of microprocessors to personal computers and supercomputers and circuit designing. This course is offered at both undergraduate(UG) and postgraduate(PG) levels.
Why Is Engineering in ECE Beneficial?
The usage of computer science and electrical engineering is high in both public and private organizations. Moreover, the job market for candidates in computer engineering is getting bigger every year, so students have more chances of finding relevant jobs. They also can get jobs via campus placements.
Computer science and electrical engineers are the highest-paid professionals because of the important nature of their jobs. In fact, there is a dearth of trained professionals in fields like computer science and electrical engineering, leading to a continuous increment in the number of job openings in this field. According to various reports, the starting salary of an ECE professional is around INR 7-8 LPA in India.
Pursuing engineering in ECE helps students develop quantitative and analytical skills, so their requirement is high in sectors like education, health, banking, trading, science and more. The need for ECE experts is present on an international scale too. Additionally, the field also offers many remote working opportunities. So we can say that electrical and computer science engineering is one of the best courses to pursue, with high potential and a great opportunity for candidates to learn, earn and grow.
What Do Electrical and Computer Science Engineering Experts Do?
An electrical and computer science engineer combines electrical engineering and computer science to form new technology. These professionals also design, build and keep track of the hardware in modern computers. Their work is to safely and properly integrate computer hardware and software into a unified system.
Additionally, computer and electrical engineers also create robotics, networks and other computer-based systems, which require extensive research and development, a lot of testing and assurance of quality. Thus, electrical and computer science engineering is a field that requires a strong foundation in science and mathematics.
Electrical and Computer Science Engineering Syllabus
Some electrical and computer science engineering courses include computer architecture and organization, software testing, cloud computing, database management system, compiler design, computer network, data structure and operating systems.
Students who want to pursue engineering in ECE must choose from several specializations, like telecommunication, web designing, computer software and hardware maintenance, etc. After completing the electrical and computer science engineering course, one can become a software developer, hardware engineer, system designer, system analyst, database administrator etc.
Eligibility Criteria for Engineering in ECE
The students who have cleared their class 12th board examinations from a recognized educational board with Physics, Chemistry and Mathematics as primary subjects and scored 60% and above can try for this course.
To pursue engineering in ECE, a student should have the right skill set to excel. Some skills needed are analytical, problem-solving, critical thinking, creativity, basic knowledge of web design/development, data structure and algorithms, programming, and the ability to learn fast.
Career Opportunities After Engineering in ECE
Electrical and computer science engineering is a field that combines two prominent fields: Computer Engineering and Electrical/Electronics Engineering. Therefore, it opens the door to a wide range of lucrative career opportunities for students. Some of the most popular profiles students can take include:
System Database Administrator — A system database administrator takes care of the database's security, performance and integrity. Their responsibility also includes planning and troubleshooting.
Computer Programmer — A computer programmer makes the code for software applications and other systems of operations. The created code assists in the running of computer applications on a computer.
Engineering Support Expert — An engineering support expert gives technical support and assistance to both businesses and consumers regarding technical issues and hardware and software systems.
Data Warehouse Analyst — A data warehouse analyst collects, analyses and assists businesses in leveraging the data stored in data warehouses.
System Designer — A system designer defines a system's interface structure, architectural design and data.
Software Developer — A software developer makes applications that help people do specific jobs on a computer.
Software Engineer — A software engineer develops, designs, maintains and tests computer software.
Professor — A computer science professor teaches a particular subject.
Computer Operator — A computer operator maintains a logbook, checks on viruses, does software upgradation and performs basic computer tasks.
Research Analyst — A research analyst does surveys, documents data, collects important information and performs steady research. Some renowned companies that hire electrical and computer science engineering experts are Facebook, Tata, Deloitte, Cisco, Wipro, Oracle, Cognizant, Microsoft, Infosys, Yahoo, IBM, Accenture, etc.
École Centrale School of Engineering at Mahindra University Offers a Multidisciplinary Electrical and Computer Science Engineering Course
École Centrale School of Engineering at Mahindra University provides unique aspects of learning for students pursuing engineering in ECE. It ensures that the students stay abreast with the latest developments in the industry and keep learning new skills fast without losing pace. The electrical and computer science engineering course at Mahindra University aims to create next-gen engineers capable of solving real-world problems.
Moreover, the ECE course covers basic and advanced levels of prescribed subjects. The educational objectives of these subjects are to help the candidate identify and solve problems opening new gateways of knowledge. The candidates will evolve by having creative ideas and putting them into reality by building products to simplify and improve the quality of life. They will be trained to be skilled entrepreneurs and upgrade their multifarious skills consistently.
Mahindra University ECE Fees Structure
There are many Intensive, Fundamental, and Crossover subjects covering both software and hardware aspects incorporated into the electrical and computer science engineering course at École Centrale School of Engineering. The Mahindra university ECE fees structure includes tuition fees of around INR 18 Lakhs, excluding the hostel fees.
To seek admission to the programme, one can apply online on the university site by filling in the application form. Then they need to upload the latest scanned photograph. Next, one must pay a registration and processing fee as applicable. After the online registration, one must pay an application fee in cash at any bank. And lastly, one needs to upload the acknowledgement receipt from the bank on the application portal.
For more information about the course, you can visit the official course page:
https://www.mahindrauniversity.edu.in/electronics-computer-engineering.