Interesting Facts You Need To Know About P.hD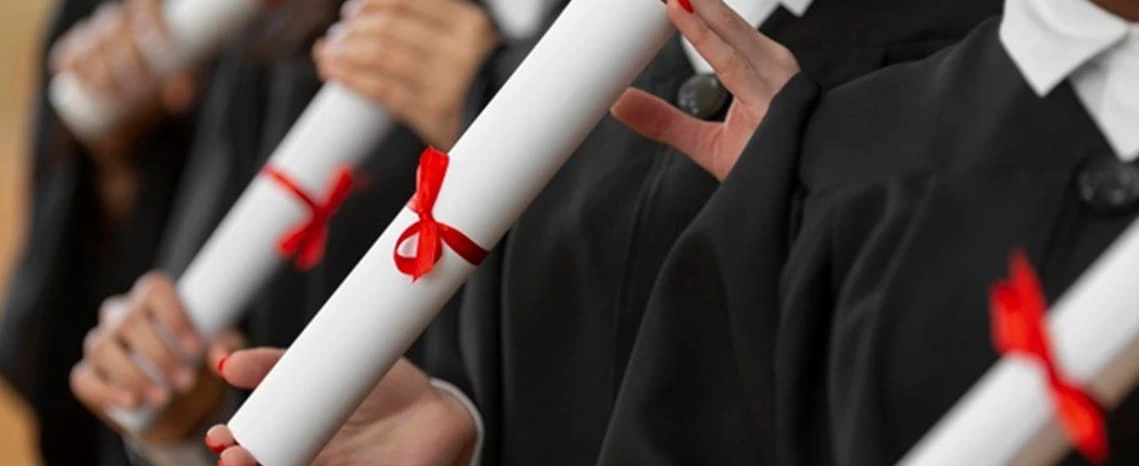 "Your Education is a dress rehearsal for a life that is yours to lead"- Nora Ephron
Ever wondered how a Ph.D. degree came into existence? Here's how.
The Doctor of Philosophy, known as Ph.D., was initially awarded in law, medicine, and theology. Gradually, the Ph.D. degree became the designation for doctoral degrees in various subjects other than these subjects. In the early 1800s, the degree started getting a respectable status and began to be recognised as the highest academic honour. During the same time, the United States also acknowledged this degree. Before this, the Americans used to pursue doctoral studies in European Universities. During the 1900s, the Ph.D. started to spread across Canada and Britain. The Britain universities began to replace the existing D.Phill. with the Ph.D. degree.
How would you describe Ph.D. in simple words?
Ph.D was derived from a Latin word (Ph)ilosophiae and (D)octor. Various common abbreviations are used for this degree, such as PhD, Ph.D., DPhil. Once a person completes their Ph.D. degree, they can prefix Dr or Ph.D. as their name's title.
Let's look at some of the exciting facts about Ph.D.
The original Greek meaning of Doctor of Philosophy means ''Love of wisdom''.
Many people assume that a Ph.D. means an intense study on a subject, but this is not the only purpose a Ph.D. degree serves. A Ph.D. program also requires the candidates to have an excellent mind setup and good mental health as they need to strive hard to achieve the doctorate.
A Ph.D. programme candidate is a full-time researcher as they spend a lot of time researching by spending their time among journals and books.
Networking is a crucial part of this programme as these candidates need to network with various people to collect factual data which supports their research work. In addition, good networking skills help the candidates bloom in their respective professions.
Maintaining a healthy relationship with the superiors helps the Ph.D. candidates to accomplish better research work. In addition, these seniors or supervisors help them grow in their field with the help of their feedback.
Although a Ph.D. degree is a long and patience-testing course, it brings a lot of respect and value to their profiles once the candidates achieve it.
The long time duration and hard work are why very few candidates pursue this course. As a result, less than 1% of the population attains a Ph.D.
Students who want expertise in their subject and want to continue their education beyond a master's degree can opt for a Ph.D. However, candidates can pursue a Ph.D. in the clinical branch after competing for their bachelor's degree.
A Full-time Ph.D. candidate earns more than a bachelors degree holder does. As these candidates do not have to pay any tuition fees, they also earn stipends and assistantships.
These candidates can become professors or lecturers in their specialised subjects. Almost 50% of the Ph.D candidates can get into the teaching profession.
How a Ph.D. programme looks like at Mahindra University. Let's have a look:
At Mahindra University, Ph.D. students get an excellent opportunity to interact and work closely with the faculty in all interdisciplinary research subjects. The faculty members are the experts in their specialised subject and can teach the students with utmost excellence. At MU, the research infrastructure is of top-notch level, and the laboratories in science and engineering are of high quality. The best part about their research infrastructure is that they are constantly upgraded. Moreover, many renowned government departments like SERB, BRNS, DRDO, and Meity have funded their research projects.
The Ph.D. programme fees structure of MU is quite affordable and reasonable. Candidates who want to take admission for Ph.D. programme can enrol themselves for the various specialisations at MU. They offer Ph.D. in engineering and Applied Sciences. Candidates looking for Ph.D. admission in liberal arts can opt for the 'MU' humanities and social science program, backed by high-quality media and design thinking laboratories and Entrepreneurship cell.