Is the future of Civil Engineering in India bright?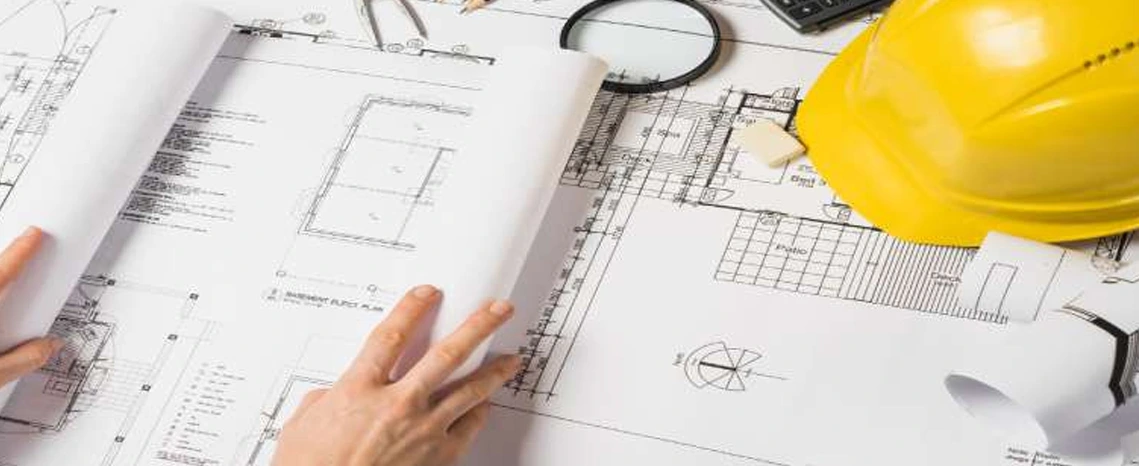 Every year, many students pass out from schools with hopes and aspirations of becoming an engineer. Hence, these students look for colleges that offer graduation in engineering. However, engineering is such a vast field that it comes with numerous specialisations. Civil engineering is one of the most sought after course because this field of engineering has continuously improved to adapt to ever-evolving technological advancements. Therefore, students of B.Tech in civil engineering acquire all the necessary knowledge and skills to have a fruitful career as a civil engineer. Moreover, the increasing demand for civil engineers in the industry has improved the scope of civil engineering and the development of our civic society.
The Hindu quotes a Bengaluru- based civil engineer Aswath MU who is President of ACCE(I) "From the supply of potable water to creating water reservoirs, contributions from civil engineers are immense. The forums reveal that the civil engineering industry contributes to nearly 70% of the Indian economy, either directly or indirectly, and is the second-largest employment generating industry."
Why pursue civil engineering?
Civil Engineers have a vital role in building the infrastructure of our society and community. They are also the backbone behind maintaining existing residential, commercial, private and government buildings. In addition, people with a civil engineering degree can change the world for the better with their vision and creativity.
Opportunity to preserve history: Civil engineers are fortunate enough to preserve a city's heritage and other ancient monuments. They engage with archaeologists and architects and help in the preservation of valuable historical artefacts and heritage sites.
National priority: The current five-year plan of the government of India envisages together with Niti Aayog a mammoth one lakh+  crores of investment. This requires civil constructions in the form of ports (Air, Sea, Inland), warehouses for storage, cold chain infrastructure for Agri produce, roads and bridges, irrigation and power generation plants, civic infrastructure in the form of hospitals, water  (Har Ghar Nal se Jal scheme). All these calls for hundreds of civil engineers capable of handling essential projects to serve the nation's cause.
Wide range of career opportunities:  With multiple industries executing several infrastructure projects, and scope for civil engineers is extensive across a wide range of businesses both in the private and public sectors.
Since civil engineers handle different construction projects, they are required in numerous industries. In addition, they can work in both private and public projects, making them very versatile in their work field.
Helping in securing the environment: Civil engineers can create a sustainable infrastructure that guarantees the lives of people and society. Holistic knowledge of civil engineering (from a reputed college like Mahindra University)ensures the projects they plan and execute is of great relevance and appreciated by the people concerned and helps preserve them and withstand the impact of any natural or other challenges like earthquakes, floods, thefts, accidents.
International Experience:  Civil engineering requirements are everywhere, including in overseas projects. Thus an excellent civil engineer would be in great demand in such assignments and create a reputation for himself with bright career prospects too.
Civil engineers are the backbone of our society, responsible for creating and designing our society's infrastructure and logistics needs better. Moreover, they are the brain behind the aesthetics and environmental sustainability of our ecosystem. Therefore, the scope for aspiring civil engineers is always going to be high as they will demand continuous improvement in our society.
B.Tech in civil engineering is an attractive and satisfying profession for candidates interested in construction-related creative and design aspects. Students who have recently completed their higher education and are looking for college engineering can opt for Mahindra University, School of Engineering. We offer B. Tech in civil engineering at affordable costs and opportunities with on-campus internships and placement opportunities.
The engineering curricula at MU are designed to give the students a futuristic perspective looking for a favourable combination of a traditional curriculum with a new-age learning pattern. The course structure provides both a basic and an advanced level of engineering. The MU pass out students have an excellent scope of civil engineering careers trained under scholarly faculty members who go out of their way to ensure that the students excel in their chosen fields.