Lead the Tech Revolution with BTech CSE at Mahindra University – One of the Best Computer Science Engineering Colleges in Hyderabad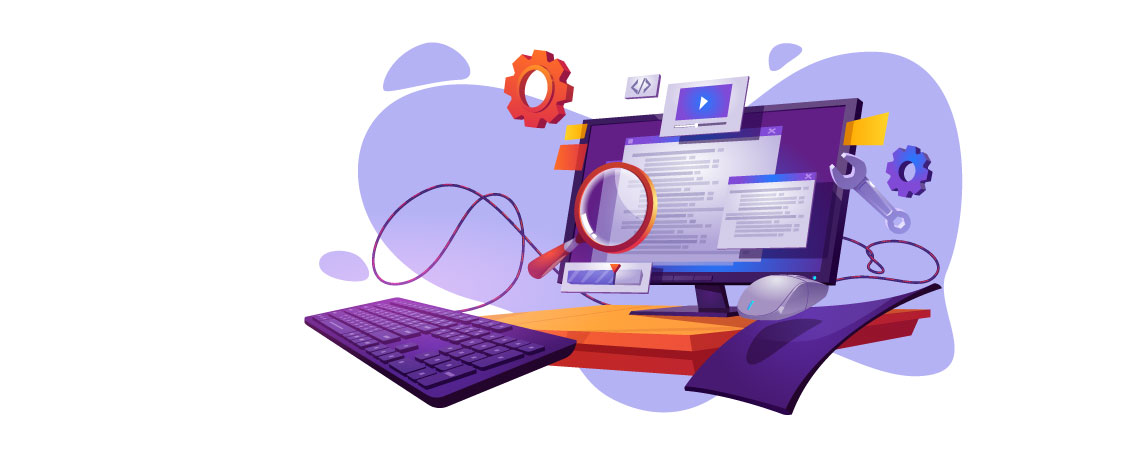 B.Tech in Computer Science Engineering is undoubtedly an interesting and extraordinary creative discipline propelling aspirants towards innovation and technology. It is a popular course among students aspiring to pursue careers in engineering, computer science and technology. Studying Computer Science Engineering is more than just logic, abstraction, algorithms, and computability. However, it stretches to software engineering, distributed systems, networking, information retrieval, programming languages, etc.
The B.Tech in Computer Science Engineering has a rigid essence in the IT industry. Moreover, a strong course requires a strong foundation from the best colleges in India. And as for common research, there are the best computer science engineering colleges in Hyderabad that you should have a look at.
The undergraduate degree program is offered by several best computer science engineering colleges in Hyderabad. It emphasises equipping students with a strong foundation in science and technology to become well-rounded professionals who can contribute to society and humanity as a whole. In fact, BTech CSE is one of the most sought-after courses in the best computer science engineering colleges in Hyderabad.
Moreover, numerous students in India and abroad choose to study Computer Science Engineering because of the lucrative career prospects. Students studying this discipline acquire technical skills, including programming, leadership, problem-solving, etc. Moreover, with the high demand for computer science and technology, B.Tech CSE courses have gained potential, which land students in numerous rewarding positions such as Systems Analyst, Web Developer, Software Engineer, Finance Programmer, Product Manager, Game Developer, etc.
5 Compelling Benefits of Studying CSE from the Best Computer Science Engineering Colleges in Hyderabad
1. Excellent Graduate Prospects
The job market for computer engineers is continually expanding, and Computer Science students have huge chances of being professionally employed. Campus placement is another great gateway for them to land in a prominent position with an industry giant.
2. Earn Big Bucks
Computer engineers are in demand now and in the coming future with the evolution of data science, artificial intelligence, big data, and machine learning. All these 21st-century job roles offer a high package with an annual average salary of INR 6,20,244.
3. Jobs in Every Industry
Computer science jobs exist in all other areas, be it education, health, trading, finance, science, engineering or transport. Software is being designed for each area, and computer scientists have a huge responsibility to streamline the work in each one of them.
4. Global Career Opportunities
Computers and computer professionals have gone global now. So it needs no reflection that those who study Computer Science Engineering get most career opportunities overseas. This enables aspirants to gain vital skills and a substantial platform to showcase their skills and advance their career paths.
5. Earning While Studying
Computer Science engineers have a benefit over other professionals as they can earn while studying. Additionally, computer scientists can set themselves in their local area in web development, IT Support, or any other domain.
Create Innovative Solutions for the World with BTech Computer Science & Engineering at Mahindra University
Software engineers are the architects of the future. They have been leading the world through various thresholds of technological revolutions simultaneously. The significant attribute of software engineers is their ability to comprehend and compute fast, which is why Mahindra University ensures that students are also taught to acquire new skills fast along with the latest advancements in the industry. The Computer Science Engineering subjects at MU include basic and advanced levels of Algorithms, Database Management systems, Data Structures, Machine Learning, Cryptography, etc.
Program Educational Objectives (PEOs)
Graduates at Mahindra University, one of the best computer science engineering colleges in Hyderabad, will be able to identify and solve the problems of tomorrow's world and push forward the borderline of computer science.
Graduates will come up with native and original ideas and be capable of developing technology products for simplifying and improving the quality of life.
They will be equipped with entrepreneurial traits and can advance their careers by continuously upgrading their communication, professional, and analytic skills.
Therefore, the B.Tech CSE course at Mahindra University, one of the best computer science engineering colleges in Hyderabad, prepares students for an agile industry.