Lead the Tech World with M.Tech Courses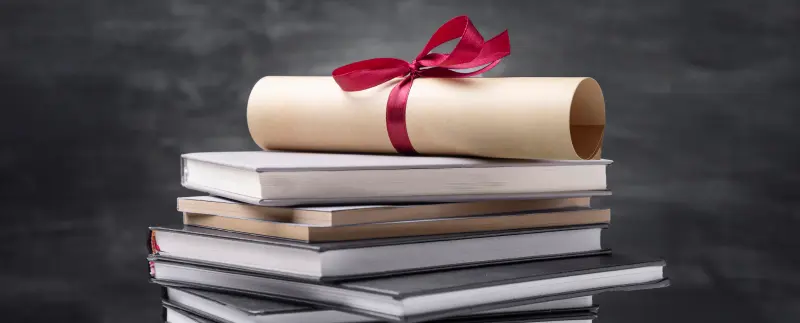 Accelerate Your Tech Career with M.Tech. Courses
Done with B.Tech. and wondering whether to pursue a job or M.Tech.? But what are M.Tech. courses?
Master of Technology (M.Tech.) is a postgraduate academic degree pursued by students who have completed their B.Tech. An M.Tech. course provides advanced knowledge in a specific engineering field, making students experts in their chosen field.
According to the US Bureau of Labor Statistics, most in-demand jobs in 2021-31 will be from the engineering field. Therefore, pursuing an M.Tech. course can be a game-changer in your career, providing numerous benefits that can help you excel in your professional life.
What Are M.Tech. Admission Requirements?
M.Tech. course eligibility in India varies from college to college, but the standard M.Tech. admission requirements are as follows:
Eligibility Criteria: Candidates should have a BTech or an equivalent degree from a recognized university with at least 60% marks (or equivalent CGPA).
Entrance Exam: Most M.Tech. programmes in India require candidates to appear for national-level entrance exams such as GATE, JAM, or CET conducted by state-level universities.
Work Experience: Some institutions may also require candidates to have relevant work experience in engineering or technology.
Interview: In some institutions, candidates may also have to appear for a personal interview or group discussion as a part of the admission process
Details of M.Tech. Fee Structure
The fee structure for M.Tech.. programmes in India varies depending on the university, location, duration, and specialisation. However, here are some approximate fee ranges for M.Tech.. programmes in India:
Government Institutions: In general, M.Tech.. programmes in government institutions such as the IITs and NITs are subsidised and therefore have lower fees. The fees for M.Tech.. programmes in IITs can range from Rs. 50,000 to Rs. 2,00,000 per year, while the fees for NITs can range from Rs. 25,000 to Rs. 1,50,000 per year.
Private Institutions: Private institutions usually charge higher fees than government institutions, ranging from Rs. 1,00,000 to Rs. 5,00,000 per year.
Deemed Universities: Deemed universities can have varying fee structures depending on location, reputation, and course offerings. Their fees can range from Rs. 50,000 to Rs. 4,00,000 per year.
State Universities: The fees for M.Tech.. programmes in state universities can range from Rs. 20,000 to Rs. 1,50,000 per year.
What is the Syllabus of M.Tech.?
The syllabus of M.Tech. is different according to the specialisation chosen. However, the following is a general outline of the syllabus of M.Tech. followed in most colleges:
Mathematics: Linear Algebra, Calculus, Statistics, etc.
Core Courses: Fundamental courses related to the specialisation.
Electives: Advanced courses in the specialisation.
Project Work: A research project on a specific topic related to the specialisation.
The duration of an M. Tech programme is typically two years, and students are expected to complete a certain number of credits by taking courses, attending seminars, and conducting research.
Which M.Tech. Course is Best for the Future?
Choosing the best M.Tech. course for your future depends on your interests, career goals, and the job market demand. However, here are some popular M.Tech. courses that have a high demand in the job market:
Computer Science Engineering: M.Tech. in Computer Science Engineering focuses on advanced computer science concepts like AI, Big Data, etc.
Electronics and Communication Engineering: concepts like VLSI, embedded systems, and communication technologies are focused on here.
Mechanical Engineering: M.Tech. in Mechanical Engineering focuses on advanced mechanical concepts like Robotics, CAD/CAM, and Design.
Civil Engineering: M.Tech. in Civil Engineering focuses on advanced civil concepts like Structural Engineering, Geotechnical Engineering, and Construction Management.
Aerospace Engineering: Focuses on advanced aerospace concepts like Aerodynamics, Propulsion, and Spacecraft Design.
Researching and choosing a course that aligns with your interests, skills, and career aspirations is important.
Get the Edge with M.Tech. Programme at Mahindra University, Hyderabad
Mahindra University Hyderabad offers an M.Tech. course to equip students with the skills and knowledge necessary to excel in their chosen fields.
But what makes Mahindra University's M.Tech. programme stand out from the rest?
Mahindra University offers cutting-edge specialisations and an industry-relevant curriculum. The courses are designed to give students a solid foundation in the fundamentals of their chosen fields and the latest industry trends and practices. Along with this, the experienced faculty of MU provides students with hands-on training and real-world experience, preparing them for the industry's challenges.
The state-of-the-art facilities, including modern labs and research centres equipped with the latest technologies, further support the students and provide them with a vast range of resources to aid their research and learning.
Most importantly, Mahindra University has a dedicated placement cell that works closely with students to help them secure internships and job opportunities.
Overall, Mahindra University's M.Tech. courses provide students with a well-rounded education combining theoretical knowledge with practical experience, preparing them for successful careers in their chosen fields.
In a Nutshell
If you decide to take your education to the next level, go for M.Tech. courses.
It provides in-depth knowledge, improved career prospects, research opportunities, networking opportunities, entrepreneurial opportunities, and personal development.
And if you are interested in getting that edge and standing ahead of the competition, then pursue M.Tech. courses from Mahindra University, Hyderabad, and advance your career in the engineering field.