Ph.D. in Economics – Discover Innovative Solutions to Economic Challenges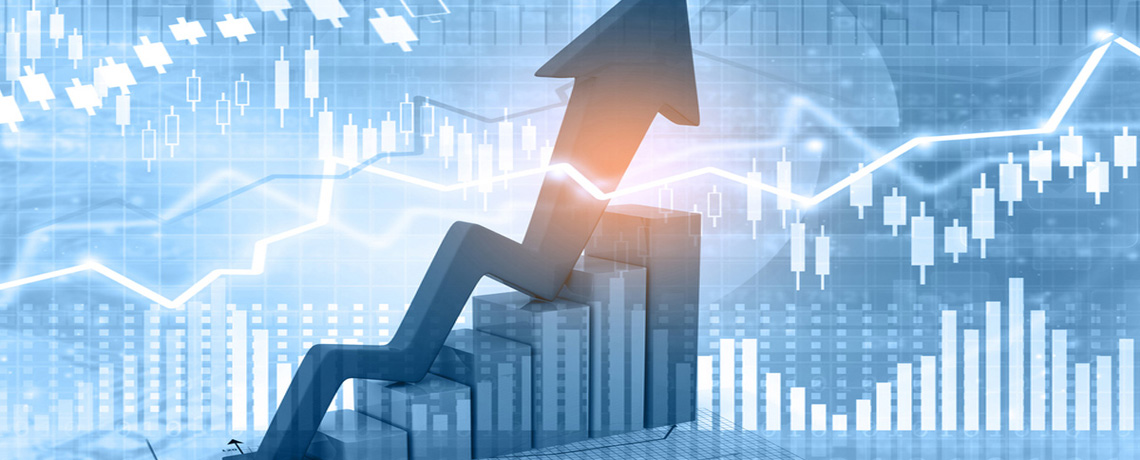 In this era, a Ph.D. in Economics is among the most captivating doctorate-level programmes. If you clear your degree with flying colours, you can bag an impactful research job in academia or the corporate world. According to several reports, the employment of economics professionals is projected to grow exponentially by 13% from 2020 to 2030, a faster growth rate compared to various other occupations.
If you are postgraduate and keenly interested in starting your career in an advanced study in the economic field, commence researching for the finest Ph.D.s in Economics. There is no denying that by enrolling in a Ph.D. in Economics programme, you will nurture and get in-depth knowledge of past and current economic trends.
Nonetheless, many graduates are still sceptical about whether opting for a Ph.D. in Economics will benefit their careers. Keep reading to know!
Benefits of Ph.D. in Economics
When it comes to earning Ph.D. Economics, the perks are countless!
First and foremost, this degree has a high rate of job placement, offering students the opportunity to work on global priorities. For instance, if you lack experience in academia, an internship in the corporate world may pop up as a better opportunity for you!
Secondly, pursuing a Ph.D. in Economics is one of the best ways to build research and teaching skills, especially if you are eyeing bagging a job in an institution or world-class university.
Undoubtedly, conducting independent research is daunting; however, once mastered, you can reward yourself in many ways. As a Ph.D. holder in Economics, you can emerge as a professor or assistant professor of economics. Moreover, you will get a chance to work on real-world projects befitting the entire society.
Some other benefits of Ph.D. in Economics are:
You will be in demand from think tanks, government departments and international organisations.
You will gain a wide range of skill sets for comprehending how the social world works and examining causes and interventions.
You will get a high degree of autonomy when writing your dissertation.
The Future Scope of Ph.D. in Economics
With a Ph.D. in Economics, students can get jobs in various research and development agencies and schools. Undoubtedly, R&D jobs in Economics in India have a vast scope and are projected to increase exponentially. In addition, Ph.D. Economics graduates attain skills and qualifications that can be utilised in their careers as Economic Scientists.
After completing a Ph.D. in Economics, aspirants may opt for specialisation as per their interests and capabilities, and the scope and salary depend on the education and expertise of the candidates. Below are some of the career paths for Ph.D. in Economics graduates:
Professor & Lecturer
Research Associate
Media Analyst
Political Scientists
Senior Economist
Financial Consultant
Senior Research Scientist
Senior Market Analyst
And many more!
No matter if you want to pursue a career in the academic or the corporate world, pursuing a Ph.D. in Economics degree from an elite-class university becomes imperative. In India, there are many noteworthy institutions, including the School of Management at Mahindra University.
Mahindra University – Bridging the Gap between Theory and Practise Through Productive Research
At the School of Management at Mahindra University (MU), the Ph.D. programme is thoroughly designed to train and educate scholars to make a career in academia. The Ph.D. degree revolves around research and is constituted to assist candidates in building proficiency and methodological toolkits to pre-plan, implement and conduct feasible research in the specialised field.
At the School of Management at Mahindra University, Ph.D. Economics degree aims to teach scholars how to extract advantages by being a crucial part of a dynamic and colourful research team, building a research pipeline, and printing your research in top-notch national and international national and international academic journals.
Ph.D. in Economics Eligibility Criteria at Mahindra University
The average length of Ph.D. Economics is five years. However, some aspirants can manage to finish their thesis in lesser time. In contrast, some candidates may take longer! The eligibility criteria for Ph.D. in Economics Admission at MU are as follows:
An applicant must have scored more than 55% in PG or Masters.
Candidates without a master's degree can also enrol. If granted, they must take a first-year master's at MU SoM.
Candidates must have a good five years or fewer admission test scores. The scores that Ph.D. programme accepts are-

The GMAT scores
The GRE scores
NET score
Qualifying scores in NET-JRF (National Eligibility Test-Junior Research Fellowship) of the UGC
Ph.D. in Economics Syllabus at Mahindra University
When it comes to Ph.D. Economics syllabus, the University offers both practical and theoretical understanding via its core and elective subjects. As a Ph.D. scholar, you get the opportunity to conduct and publish scholarly research in-
Applied Micro & Macro Economics
Development Economics
International Trade
Econometrics
Explore the Dynamic World of Economics
Earning a Ph.D. in Economics means you have reached an elevated level of education through your dedication and hard work, opening the doors of countless opportunities for employment in academia and the corporate world. So, if you want to be the change the world needs, join the Ph.D. in Economics programme at Mahindra University, known for its world-class infrastructure, highly-qualified faculties and contemporary facilities.