Plan it right with the best civil engineering colleges in Hyderabad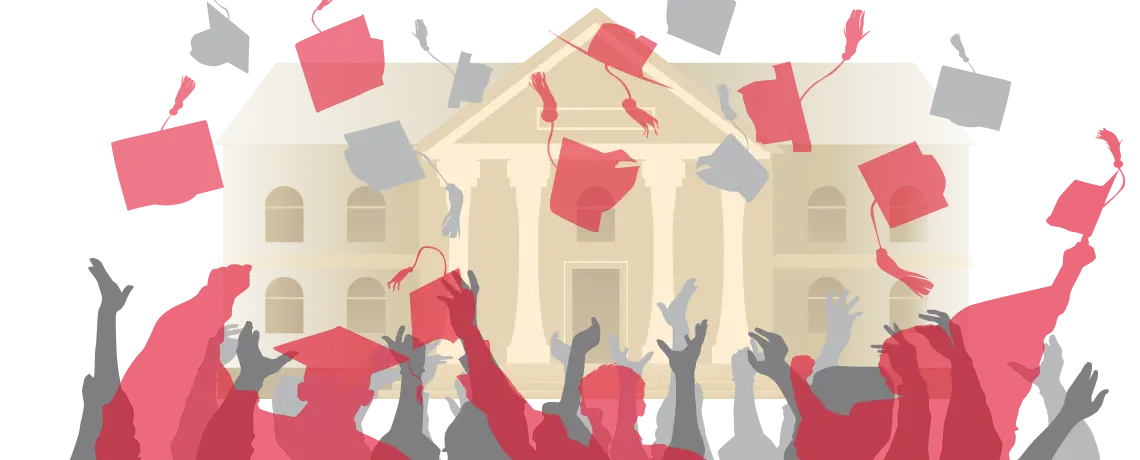 Similarly, society would not function without engineers. They are needed everywhere and in every field. Without them, the society that we live in would be in tatters.
Let us now discuss the importance of the profession.
According to recently published research, as many as 60 per cent of students continue to prefer conventional engineering courses, including B.Tech in Civil Engineering. Why? Because it offers limitless advantages – varied employment, diverse job and research opportunities, good earnings and significant job roles and responsibilities, and flexibility to work from any part of the country. This rise has led to another noticeable change. In India, engineering universities have mushroomed all over the country.
We have seats. But we don't have students. Why?
However, these hundreds of educational institutions lack adequate infrastructure, teaching staff, and an updated curriculum. They have also failed to make the engineering courses industry-driven, thereby building a huge gap between the course and industry requirements. And for your information, as many as 23.6 lakh seats were vacant in engineering courses across India in 2021-22. Why were they available when India needed engineers the most? Because of all the loopholes mentioned above. Engineering colleges in India need to refurbish their curriculum and comprehend what today's market needs from a budding or trainee engineer.
Rely on the right institute
Mahindra University is one college you could rely on to pursue several engineering courses; among them is B.Tech in Civil Engineering. The university offers B.Tech in Civil Engineering to young and enthusiastic engineers who are ardent enough to design, construct and manage structures. In addition, the four-year undergraduate program at Mahindra University is offered in as many as 16 departmental courses that cover foundational and advanced levels in:
Transportation
Mechanics/Dynamics of Soils
Environmental Engineering
Construction Technology
Construction Project Management
It also offers five elective courses that allow specialization in water resources, foundation, structure, transportation and environment.
Apart from this, if we dwell deeper into the B.Tech programme, Mahindra University also offers core courses to civil engineering students. This course includes:
Fluid Mechanics
Structural Analysis
Data Structures
Concrete Technology
Engineering Surveying
Mechanics of Material
Design of Steel Structures
Reinforced concrete Design
Water Resources Engineering
Introduction to Enterprise and Economy
Construction and Planning Managementy
But what's the hype about? Why is Mahindra University one of the best civil engineering colleges in Hyderabad?
Students doing B. Tech in Civil Engineering at Mahindra University will impart primary scientific thought with an innovative engineering background to solve problems with a global understanding and perspective.
They will inculcate critical thinking skills required to develop, design, build, manage and rehabilitate infrastructure needs for a sustainable society.
They will be able to communicate and ingrain ethical leadership qualities while working with dynamic teams.
They will receive academic and industrial guidance from world-class teachers who have spent years in the education and engineering sector.
Mahindra University is a trustworthy university known for civil engineering universities in Hyderabad. Students here will receive the utmost support from established faculty members, a placement guidance team and industry experts to build a career in civil engineering. They will also learn through new forms of education, namely experiential and practical learning.
For detailed information like Mahindra university Civil Engineering fees, visit the university's official website.
Gain greater competencies
According to the New Indian Express report, civil engineering students in India will likely get training in infrastructure projects affiliated with the Government of India. The notification has gained traction as the government says the competency of budding engineers is essential for successful results in terms of "strength, durability, serviceability and sustainability." The report says students will likely work with big-short contractors managing gigantic highways, bridges and tunnelling projects. So, if you want to be part of this extravagant project under your government's guidance, educate yourself. Pursue B.Tech in Civil Engineering from Mahindra University and see how it opens multiple avenues for you. The sky is the limit!