Rise of Autonomous Electric Vehicles in India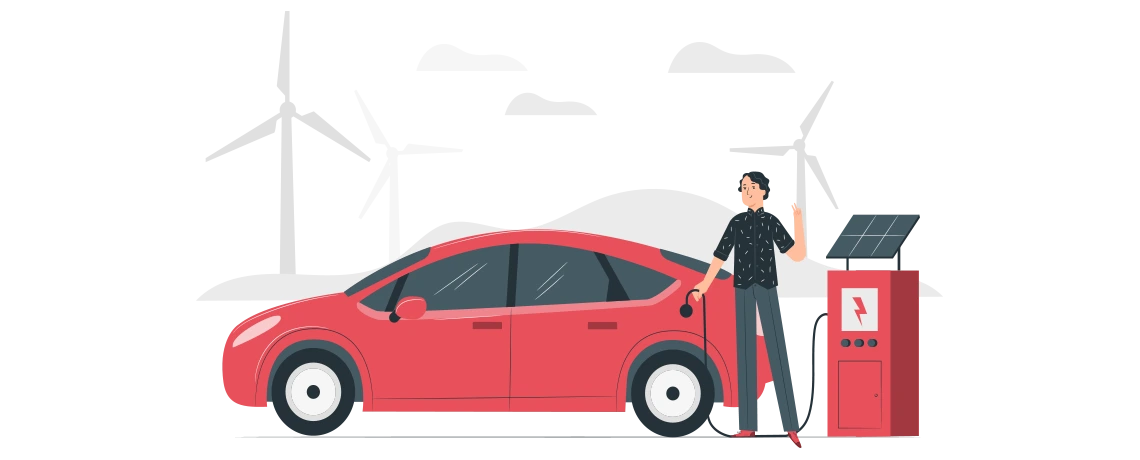 Why There is a Rise in Autonomous Electric Vehicles in India?
Rising incomes, air pollution and a large urbanization wave in the 21st century are the primary reasons for the rise of AE-Vs in India. According to a Morgan Stanley report, electric vehicles, shared mobility, and autonomous driving could help drive half of the incremental global car demand over 2017-30 and position India as a critical player in the evolution of auto manufacturing. Seven of India's most populated cities will house more than 10 million people each. As a result, by 2030, Air pollution will be a major cause in the leading urban areas. Hence, there is a need to transition to autonomous electric vehicles to find an alternative to these challenges.
According to a study by the World Health Organization (WHO), India's pollution levels have continued to rise over the past five years due to vehicle emissions. As a result, India ranked high on the list of cities with the highest levels of PM2.5, particles causing lung and other related health problems. Moreover, 30% of the premature deaths in India are due to air pollution, is the estimate done by The Center for Science and the Environment.
The report by Morgan Stanley suggests that new vehicle sales in India could be electric-powered by 2030 by as much as 30%—versus zero in 2017. In addition, the shared-ownership model vehicles could account for 35% of the miles driven throughout the country. The result could mean increased job growth in India, a lower trade deficit and a cleaner environment.
A Climatic Approach to EV Adoptions
Climate Change is well researched and documented and is gaining increasing importance, with several countries having promised to reduce their carbon footprint and thus postpone global warming. Automobile pollution caused by Internal Combustion engines (ICE) is one of the leading causes. Hence the importance of electric vehicles.
"The Paris Agreement creates an international framework to evade dangerous climate change by restricting global warming to below 2°C and pursuing efforts to limit it to 1.5°C. Also, it strives to strengthen countries' capability to deal with the consequences of climate change and support them in their efforts."
These efforts, along with the change in mindset to find solutions to climatic problems such as global warming and the greenhouse gas effect, have led to at least around 20 states in India coming up with either a draft or final state-level electric vehicle policy. These state policies overall aim to promote Electric Vehicles.
Advantages of Autonomous Electric Vehicles(A-EVs)
Reduction in Greenhouse Gases: A-EVs use next-generation battery technology that saves energy and provides cleaner and faster transportation, further reducing greenhouse gases.
Safety: According to reports, human error has been cited as the cause of 94% of severe collisions. Autonomous Electric Vehicles can remove this error while driving, protecting other passengers and pedestrians.
Lesser Vehicle Emissions: As workers spend many hours commuting on heavily congested roads, the A-EVS have the potential to save costs and lessen vehicle emissions.
Improved Mobility: A-EVs have the potential to enhance the mobility of millions of citizens.
Society and Economics: The cost of human error is high on the country and citizens' exchequer, leading to the loss of many human lives. This can be reduced through A-EVs.
It can be said that Autonomous Electric Vehicles are a game-changer and will significantly help reduce fuel emissions and help in bettering pollution control levels, safety and cost in the long run. However, there are disadvantages to losing jobs for drivers, mechanics, and small ancillary product manufacturers. Tesla is based on lithium-ion cells. Given the limited availability of lithium as a mineral. Therefore there is research on hydrogen fuel cells. With the help of companies like Reliance, India has embarked on a journey to find alternatives to lithium.