Shape Your Engineering Career with Mahindra University – One of the Best Engineering Colleges in Hyderabad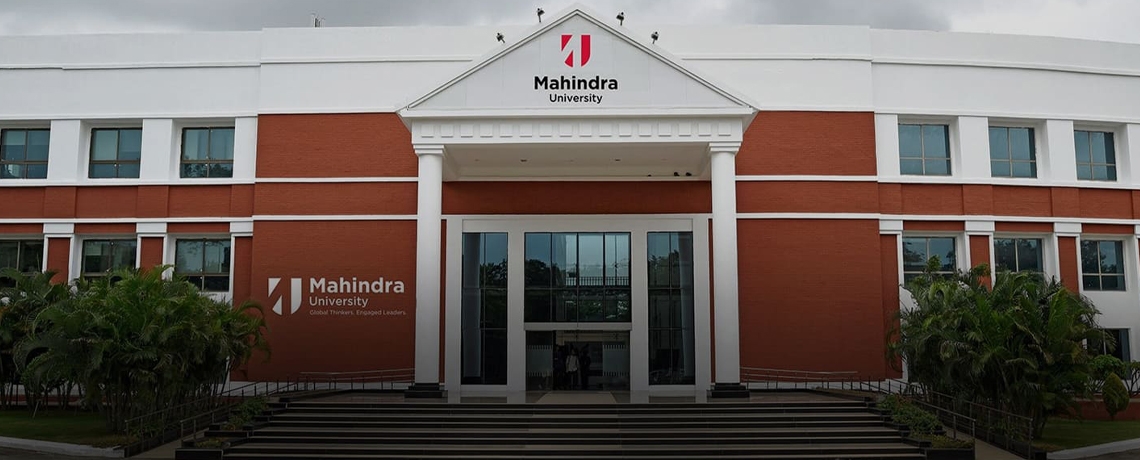 Regarding engineering, the term encompasses an enormous range of disciplines! From software engineering and mechanical engineering to electrical engineering, it is typically concerned with construction structures and processes utilising the basic principles of mathematics and physics. Engineers are the ones who design, develop, test, and keep up a full range of frameworks as well as processes; hence, engineering is the best career path for those who are born problem solvers.
The scope of engineering has been highly in demand over the last couple of decades. As per the report stated by The Hindu, India will witness an exponential 12 million job vacancies in the coming five years. Moreover, there is a tremendous increase of 300% in hiring for engineering job roles in 2021-2022.
The above report states that the engineering field has reached its zenith regarding growth! However, it doesn't mean that the competition will not rise. In simple terms, getting the right engineering degree from a reckoned institution or university is pivotal to getting a hold on that competitive environment!
There are many best engineering colleges in Hyderabad that believe in transforming students' careers! But why Hyderabad?
Hyderabad is one of the finest cities, with a skyrocketing literacy rate of 83%. Weighed as one of the exceptionally evolved cities, the city of Nizams is the home to more than 300 engineering institutes, offering various options for well-versed and skilled engineers. Also, with gigantic IT firms, hundreds of thousands of jobs are available for keen learners who strive to get engrossed in work after graduation. If you are also pondering about commencing your career in the engineering field, extract in-depth details on the best engineering colleges in Hyderabad!
You can opt for various engineering disciplines in Hyderabad, including BTech, BE, BSc, etc. Engineering is one of the highest-paying and rapidly growing industries worldwide. This industry is humongous with multitudes of sub-industries. Civil, Chemical, Electrical, and Mechanical Engineering comprise a range of sub-industries, along with many challenges they must surpass. Which engineering course will be apt in the future? Have you ever thought about this?
Students get highly excited about pursuing an engineering course after the 12th. However, one query that keeps hitting the strings of the brain is- Which Engineering Course Is Best in Future?
Engineering is a sought-after stream for students once they finish their higher secondary. Among all engineering disciplines, computer science is a well-liked option due to its enormous field areas as it is widely utilised in electrical, civil, and mechanical engineering and opens doors for vast employment opportunities.
Top 5 Most Popular Engineering Programs
Every year, millions of students graduate with a computer, marine, mechanical, electrical, and so much more degrees! Therefore, it is advantageous to be familiar with the list of engineering branches prior to pursuing graduation. The engineering programs listed below provide outstanding career opportunities, high-end salary packages, and lucrative lifestyles:
Computer Science EngineeringComputer science is a field that includes a mix of software and electronics. After completing a BTech degree in CSE, aspirants can get a job in renowned firms like Infosys, Google, HP, Dell, Samsung, Wipro, etc. Moreover, per the BLS report, information technology jobs, including computer science and engineering, are estimated to grow by 15% by 2031.
Mechanical EngineeringMechanical Engineering is the forerunner of all engineering streams! It is a professional degree that assists students in understanding the working mechanisms of hefty machinery. Once a degree in Mechanical Engineering is completed, the aspirant can bag jobs in firms like NTPC, BHEL, MRF, Royal Enfield, etc. This field is expected to grow by 7% by 2030.
Information Technology EngineeringThe name itself says many things about what this branch of engineering holds. After completing the degree, candidates can apply for jobs in renowned MNCs like BNY Mellon, Atos, Morgan Stanley, etc. This engineering field is projected to grow by US$ 19.93 billion by 2025.
Electronics and Communication EngineeringElectronics & Communication Engineering deals with electronics, digital transmission, satellite communication, wave progression, etc. Once the degree is completed, an aspirant can bag jobs in prominent firms like ISRO, DRDO, BSNL, BHEL, HPCL, NTPC, BEL, IES, etc. The field is projected to skyrocket by 7% by 2030.
Civil EngineeringCivil Engineering is another profession that involves designing, constructing, and maintaining physically constructed parks, dams, heritage, etc. After completing this degree, students can get a job in the public as well as private sectors. The growth projected by 2030 is 8.2%.
Is BTech 3 Years or 4 Years?
The duration of all BTech disciplines is four years, during which students learn the fundamental curriculum and programs of the engineering profession.
It can't be completed in 3 years. However, you can take lateral admission in BTech's second year if you have a diploma.
Nevertheless, pursuing a BTech degree in any discipline is a personal choice; selecting a world-class university or institution is a must! In Hyderabad, many reckoned institutes and universities offer aspiring students top-notch facilities, faculties, and education. One of them is Mahindra University!
Mahindra University – Your One-stop Destination to Build a Winning Engineering Career
With the pure intention of constituting one of the best engineering institutions in India, the École Centrale School of Engineering at Mahindra University (MU) is an outcome of an alliance between two giants: Mahindra Group – a leader of the industrial sector in India, and École Centrale Paris – a 180-year-old institute of eminence, instrumental in the progress of technology.
The École Centrale School of Engineering, one of the best engineering colleges in Hyderabad, partnered with Centrale Supélec of France to provide a multidisciplinary industry-aligned undergraduate four-year B.Tech degree in Engineering. The B.Tech courses at MU are typically constructed to mould professionals with a peculiar ability to absorb global competitions and take on the latest innovations that would redefine the future!
Key Highlights of the BTech Course at Mahindra University
Mandatory 100% onsite program.
An international program that concentrates on the natural, creative, and engineering sciences.
An environment of unique cross-cultural immersion for students, staff, and faculty.
International Exchange Program with compulsory internships.
A research-driven program closely linked to the industry.
An interdisciplinary approach with a blend of Management, Philosophy, Humanities, and Social Sciences.
The sole purpose of Mahindra University is- "To educate future citizens for and of a better world." Specialisations offered under the BTech program include:
Computer Science & Engineering (CSE)
Artificial Intelligence (AI)
Electronics & Computer Engineering (ECE)
Computation & Mathematics (CM)
Mechanical Engineering (ME)
Mechatronics (MT)
Civil Engineering (CE)
Nanotechnology (NT)
Electronics & Communication Engineering
Biotechnology
Computational Biology
Eligibility for BTech After 12th at Mahindra University
"What is the eligibility for BTech after 12th" is a common question that keeps hitting the chords of the student's brain. Below are the eligibility criteria for admission to the BTech program at Mahindra University:
Qualify for JEE (MAIN) 2023 exam and be eligible to write the JEE Advanced 2023.
OR
A valid SAT Subject test Score (which should include Physics, Chemistry, and Mathematics) – minimum 1800.
OR
A valid SAT Test Score (Min. 800)
OR
A valid ACT Score (Min. Composite Score 18)
OR
Also, the students admitted via JEE / SAT / ACT mode must have scored at least 60% or an equivalent grade in 10+2 from any recognized board.
With the advancement in sciences and technology, the world is constantly evolving with the involvement of various engineering branches. Computer Science Engineering, Electronics and Communication Engineering, Information Technology Engineering, Mechanical Engineering, and Civil Engineering are some of the popular branches per the extracted data.
Hence, if you are pondering about commencing a career in the field of engineering, opting for any one of them can assist you in shaping a glittering future. Just make sure you pursue your preferred engineering discipline from an esteemed university like Mahindra University – one of the best engineering colleges in Hyderabad!