The Need for New Age Education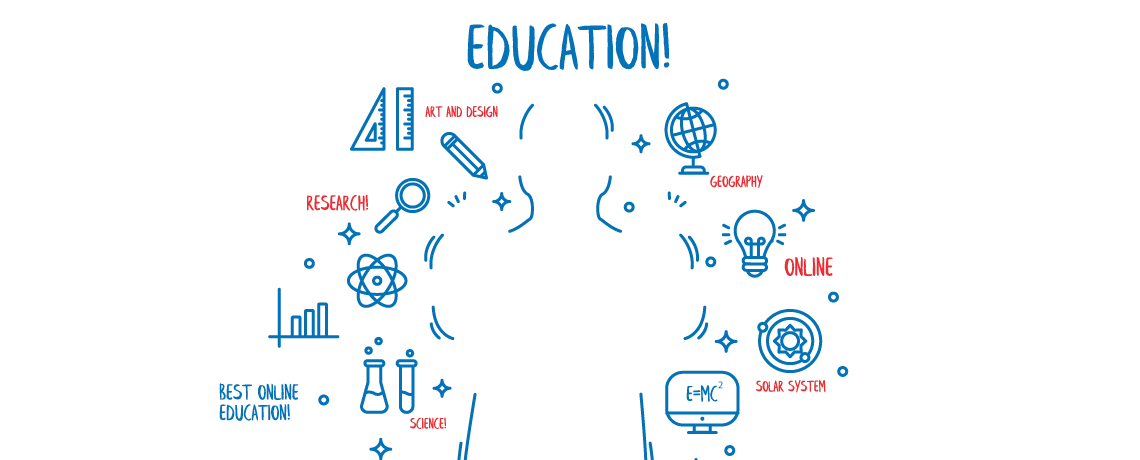 Across educational institutions, there are debates on how to make education relevant for the new age. One of the challenges is how to apply the knowledge practically. The next challenge is to modify and make the authorities accept the change in the curriculum so that it is flexible to the need of the time and students' interests. Again, the challenge is qualified professors. Further, they are forced to oblige to an inflexible curriculum directed by the Government authorities, which is overly dependent on exams. The need of the hour is to shift from such learning to project-based and practical learning.
Most educational institutions follow a set mode of teaching based on prescribed books with lessons in a different context and a monotony. As a result, the instruction has minimal scope for diversity and experimentation. The reason is the over-standardization of lessons to learn, questions to answer and marks based on rote learning rather than innovative thinking or problem-solving. With these limitations and regulations, it is hard for students to think out of the box and bring forth their creative ideas and thoughts.
There is a need to reform the educational system with a new way of teaching. This is done by BYJUs' with the internet; ease of online learning and customizing teaching can kindle the interest in students. With the increase in reach of the internet and smartphones across the country, we can see how online learning and courses have become possible to reach a larger audience with ease.
The following are the ways to bring about a change in teaching methodology:
Focus On Memory: Traditional learning and teaching within the confines of the classroom impart theoretical knowledge. It emphasizes rote learning rather than providing emphasis on skills-based training and learning. The evaluation of the students is based on memory and not on creative or multidimensional thinking. There is a need to change the teaching methodology to focus on imparting skills.
Hybrid Form of Education: Traditional learning relies upon pedagogy based on classroom teaching within the four walls of the classrooms, where the professor explains the concepts in detail. On the other hand, Hybrid learning is an approach that combines both remote learning and in-person learning to improve the student experience and ensure learning continuity. This ensures a wider reach of students at lower cost and reduced infrastructure investment and provides a balance in learning.
Interdisciplinary Learning: It is the process of students combining multiple disciplines, e.g., natural sciences ( Mathematics, Chemistry, Biology, Physics) and Arts (Psychology, Law, for example.) This mode of learning helps in looking at a problem from multiple perspectives in a practical, real-life manner and helps thinking in generating ideas to come up with new solutions to experiment and solve problems. In higher education, there should be a massive effort to create such an environment of multidisciplinary teaching. This learning allows us to apply a subject to other subjects. The traditional model of learning has attained interdisciplinary education in many areas, but true interdisciplinary learning is revealed in the case of online teaching. As ideas can be shared with people on a larger scale, it has helped people to know and understand how to apply this concept to other subjects, thereby moving towards a new age of education.
Moving Away from Lecture-Based System: With hybrid and interdisciplinary forms of teaching gaining focus, learning has evolved not just focusing on classroom teaching to impart knowledge. E-learning provides education to many students across geography; thus, a stratum of society moves away from a restrictive teaching method. However, with the low level of higher education (14% of students are able to go beyond class XII ) and growth in population and high aspiration levels, and the diverse nature of the challenge ( in terms of language as a medium of instruction, the physical infrastructure of buildings, classrooms, lighting, admin people etc.) it is time that we make use of the digital technologies to transform the way to teach and learn and thus reform our education system. Such an Education system will reflect the need of the future generation.