The Scope of PhD in Management & Business Administration is Tremendously High. Understanding the Significance.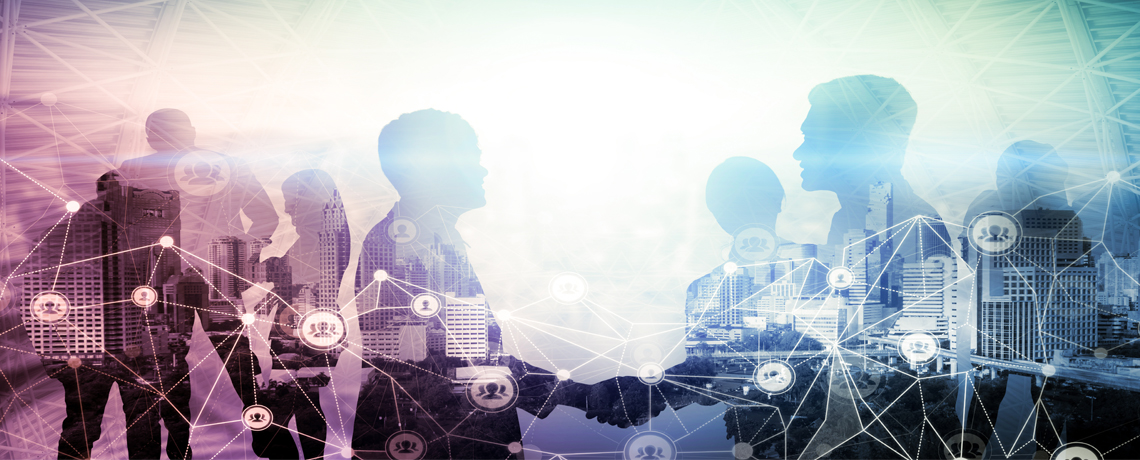 After completing their postgraduate degree, students are often in a dilemma regarding which PhD programme they should go for. From a PhD program in Business Administration to PhD in Economics, there is a plethora of programmes to choose from. Another thing on every postgraduate degree holder's mind is choosing the right institute for a better PhD experience and outcome. If you also have these concerns, you have landed on the right page.
The Ever Growing Demand for Management Professionals
We can clearly observe drastic changes in how business organisations function today. Consequently, the demand for management professionals is continuously rising, leading to the emergence of a wide range of courses for students interested in building their careers in this field. In other words, management courses are in huge demand due to the rapid changes and growth in the business landscape in India and around the globe. According to a report,Overall employment in management occupations is projected to grow 8% from 2021 to 2031, faster than the average for all occupations; this increase is expected to result in about 883,900 new jobs over the decade.
Leading educational institutions offer business administration courses at different academic qualification levels, including UG, PG, and Doctorate. One of the most pursued courses at the doctorate level is a PhD program in Management or a PhD program in Business Administration.
PhD Program in Management and Business Administration Syllabus
Pursuing a PhD program in Management is one of the most sought-after choices among postgraduate students. It is a full-time doctorate course of 3-5 years that prepares students to conduct and publish scholarly research in areas like entrepreneurship, organisational behaviour, strategy, and human resource management. In addition, students learn how to apply social science disciplines and various research methods to management problems. The course curriculum of a PhD program in Business Administration includes various core and elective subjects like:
Strategic Management
Managerial Leadership
Financial Management
Product Management
Business Engineering
International Finance
Other subjects include strategic information systems, advanced accounting theory, accounting seminars, advanced accounting theory, global marketing seminars, seminars in banking, theory of finance, etc.
Deciding the Best College for PhD Program in Business Administration and Management
Every student has certain concerns when choosing the best institute for a PhD program in Management, including its academics, placement records, safe environment, infrastructure, fees, hostel, food and accommodation facilities, etc. Below are a few things to keep in mind to ensure you choose the right college or university:
Make a list of courses, disciplines, or specialisations you wish to choose;
Understand and define your financial well-being;
Do your proper research and know about your college/university;
Reach out to the university's alumni and present students;
Know your preferences before taking any decision;
Determine the place of study;
Among all cities in India, Hyderabad is considered the most suitable place for higher education and research as it is the hub of top business schools and universities. Mahindra University is one of the top universities in Hyderabad offering a Ph.D in Management.
Mahindra University – A University Known for Research Excellence
PhD program in Management offered by the School of Management at Mahindra University places primary emphasis on interdisciplinary research. It is carefully designed to help students develop strong research and conceptual skills and competence to design, execute and conduct productive research in Management and Business Administration. Some topics researched by PhD scholars include corporate entrepreneurship, opportunity recognition, gamification, business model innovations, engagement at work, positive deviance, and the role of luck in strategy and entrepreneurship.
The PhD program in Business Administration at Mahindra University requires full-time enrollment and imparts students with knowledge of the latest business methodologies. It is designed wholly to provide adequate knowledge and training to management scholars for successful academic careers. The university follows a student-centric and research-oriented approach and offers a well-designed course curriculum to help students develop specific skills and abilities.
Here are some reasons why pursuing a PhD program in Business Administration at Mahindra University is a boon for management aspirants:
Mahindra University PhD programs prepare its aspirant to perform and bring out pedagogy research in different areas like entrepreneurship, organisational behaviour, business strategy, human resource management, etc.
PhD Management scholars get a chance to work closely with highly-qualified faculty members.
Students are trained well to emerge as tenure-track position faculty members to teach at the top and leading universities across the country and overseas;
The University has a huge and well-equipped research centre on campus to foster research-based learning;
Students at Mahindra University get a chance to publish their research work in top peer-reviewed Academic Journals.
For more information about the PhD program in Management offered by Mahindra University, please visit the official course page: https://www.mahindrauniversity.edu.in/phd-management.