Transform Lives & Shape the World with Mahindra University – One of the Top Civil Engineering Colleges in Hyderabad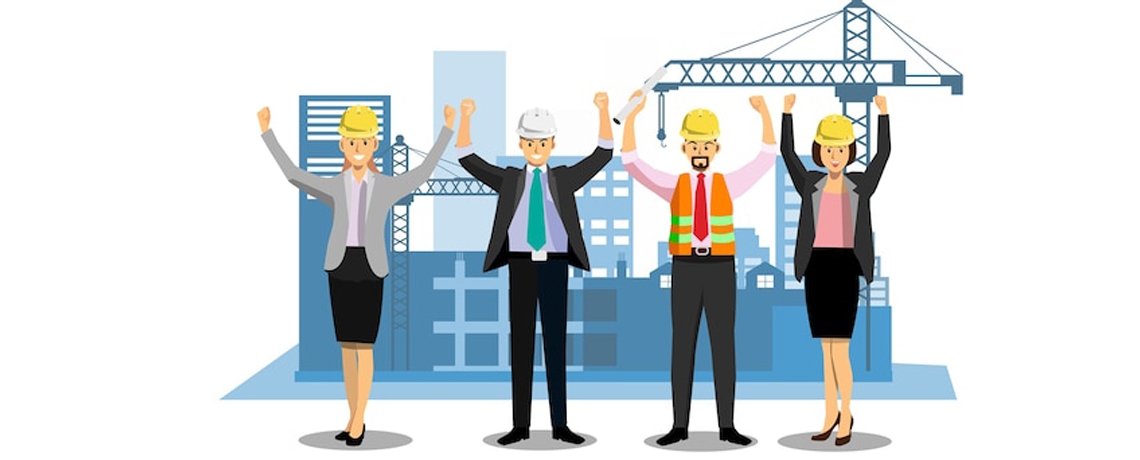 With the evolution of science and technology, civil engineering is set to revolutionise in the approaching decades. However, though Civil Engineering is one of the core branches, there is a massive demand and supply gap in the area. As a result, Civil Engineering needs active involvement from students, encouraging them to develop solutions with innovation and creativity.
B.Tech in Civil Engineering deals with designing, maintaining and building the world's infrastructure. Therefore, civil engineers are called the backbone of contemporary society, who use their knowledge, awareness, and expertise to create a sustainable world. However, your career in the domain greatly depends upon the institute you pursue the course from. Since Hyderabad is the hub for the finest engineering colleges, you can look for the top civil engineering colleges in Hyderabad.
Selecting the right among the top civil engineering colleges in Hyderabad is a daunting task for the students and their parents because the student's future depends solely on this major decision. Thus, it becomes vital that you take this crucial decision with appropriate planning, which should start right from the senior school and shouldn't be left for the last moment. Below is a guide on how to pick the top civil engineering college in Hyderabad.
5 Crucial Things to Focus on When Choosing the Top Civil Engineering College in Hyderabad
1. Accreditation & Affiliation
You must check whether the institute you have shortlisted is recognised by the UGC. A B.Tech in Civil Engineering degree from a university recognised by the UGC will always be more valuable and give you an opportunity to receive better job offers from reputed organisations.
2. An Industry-Synced Curriculum
Curriculums of B.Tech Civil Engineering courses must be updated regularly to keep up with the relevance to the industry. Therefore, the top civil engineering colleges in Hyderabad collaborate with industry knowledge partners to ensure that their students are equipped per industry standards.
3. Labs & Infrastructure
Engineering is a hands-on discipline, so without a doubt, you need to look for an institute that has cutting-edge laboratories with the latest equipment to acquire the right training. Most leading engineering institutes stress excessively on maintaining their labs and developing their infrastructure to offer accurate training and experience to their students.
4. Faculty Members
The top civil engineering colleges in Hyderabad aim towards retaining faculty members who hold Master's degrees and PhDs from prestigious educational institutions. Such faculty members have an advanced understanding of the B Tech in Civil Engineering syllabus, which helps students to gain tremendously from their skills and knowledge.
5. Placement Support
Placement support is another important benefit a university offering B.Tech in Civil Engineering course should grant to its students. Check the institute's placement record from previous years, the average salary bagged by students who have pursued engineering, and also go through the list of the institute's placement partners. Additionally, find out if the institute hosts annual placement drives to assist student placement.
Get Exceptionally Trained to Deploy Technology to Create a Better World at Mahindra University
Mahindra University is one of the top civil engineering colleges in Hyderabad that offers cutting-edge Civil Engineering courses. The Civil Engineering curriculum at MU is designed with a futuristic perspective to equip its students to tackle any challenge that might emerge from the new technological revolution.
Civil Engineering at Mahindra University offers sixteen departmental courses (50 credits) covering basic and advanced levels in mechanics and dynamics of structures, soils and fluids, together with surveying, transportation, construction technology, environmental engineering and construction project management.
Highlights of Civil Engineering Course at Mahindra University:
Impart a comprehensive and inclusive knowledge base to arrive at innovative solutions for practical problems while ensuring environmental safety, protection and economy.
Advance multidisciplinary and sustainable research and development for the ever-escalating and challenging needs of the built infrastructure of the future.
Equip students with an entrepreneurial mindset through industrial interaction while enabling them to become ethical leaders in the civil engineering profession.
Therefore, the top civil engineering college in Hyderabad, Mahindra University, aims at training civil engineers of excellence, equipping them with scientific thinking and responsive leadership to ensure innovative and sustainable development.