What is computer-aided structural engineering all about?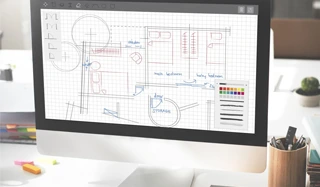 "The advance of technology is based on making it fit in so that you don't even notice it, so it's part of everyday life."- Bill Gates, Co-founder of Microsoft
Let us briefly think about the incremental technological advancements in civil engineering construction over the last century. The lime reinforcement to bricks was replaced with the introduction of cement. Wooden pillar supports were replaced with the invention of steel structures. As a result, limitations of the vertical growth of buildings have been overcome. Today, it is possible to build 100+ storey buildings that can withstand wind or cyclone turbulence, sun radiations. Simulation of nature's forces like the wind the monsoon water can be simulated on a computer to understand the strength of the structures required to withstand and build safer civil constructions.
Thus we have wonders like Lotus Temple in Delhi, Tehri Dam in Uttrakhand and Burj Khalifa in Dubai.
Civil engineers have made all these wonderful structures due to the increased development and usage of computer-aided designs, simulation of such structures, and understanding of impact. As a result, what would have taken a long time and higher costs to learn by making physical structures has been avoided. Instead, learnings quickly compounded due to computer-aided programming and simultaneous developments in steel, cement, and the science of structures.
Innovation and the evolution of technology have resulted in more significant results than one can ever imagine. The various essential developments in the past have occurred due to the collaboration of technology with structural engineering. Civil engineering is one such branch that has gained extensively owing to technological advancements. The planning and designing part of the job during the pre-construction phase can now be achieved through various digital software rather than on paper. The use of the paper and pen method has been reduced due to this software, as they make the entire process less complicated and help store and easily share the plans.
Crucial developments occurred in civil engineering during the 20th century. The advanced technologies have helped the civil industry increase its productivity with more efficiency. In addition, their cutting-edge techniques have helped civil engineers to construct many spectacular skyscrapers, bridges, and dams. Furthermore, the rise in demand for the amalgamation of computer science with engineering has provided computer-aided structural engineering courses. As a result, more aspiring students are willing to opt for these courses.
What is computer-aided structural engineering?
Computer-aided structural engineering is an innovative program that combines recent technological advances with structural engineering. The combination allows freedom and flexibility to the engineers to understand the structural behaviour in a better way. The students who have completed their civil engineering can choose to opt for this course as it gives them an excellent grounding in the fundamentals of structural engineering.
The scope of computer-aided structural engineering has increased over the years. This has created a massive demand for this course among the students. Numerous facts stand to reason for choosing a computer-aided structural engineering course. Here are a few of the primary reasons:
Most preferred course: Among all the courses, a course in computer-aided structural engineering is the most preferred one. This course offers them the knowledge of both civil engineering and advanced technology. Since the branch of civil engineering will always be in demand, the scope for engineers with a combination of civil engineering and computer science will be very beneficial for them.
Adds value to the profile: This course adds value to the candidate's CV as this course is comparatively new and advanced. Candidates passing out with a specialisation in this course are ideal candidates for the modern world industry.
Important and efficient job: The prominence of this profession will always be there as these engineers are required in all kinds of big construction projects. The importance has shifted from tedious planning methods to more intensive and robust mode planning processes.
Candidates who opt for a computer-aided structural engineering course can take admissions at Mahindra University. Their computer-aided structural engineering syllabus consists of the semester wise curriculum of the M.Tech structural engineering program. Their course is designed so that the students get to develop their technical skills and theoretical knowledge while pursuing this course. The candidates passing out from this course receive a decent salary package as this course amplifies the opportunities for the candidates. These professionals can successfully establish their careers.
At Mahindra University, this course integrates analytical and programming skills for understanding complex designs. This helps them in analysing the problems posed by complex structures. Their course gives numerous benefits to the students such as :
It helps them develop analytical, computational and programming skills required to analyse and design. It also provides sustainable solutions for infrastructure issues encountered in the new age of civil engineering.
Their course helps the students equip themselves with the required skills, which opens their doors to become design consultants, entrepreneurs, or pursue research in the relevant field.
Their course helps them get exposed to state-of-the-art technological and sustainable solutions using AI and BIM for monitoring.
Conclusion: The availability of numerous computer-aided design tools has made designing and analysing various structures easier. These tools have become essential in the present times as they are required in technological advancement and engineering. Therefore, the structural engineers need to have expertise about these tools as these tools can speed up the design and optimisation process.