Why is Content So Important?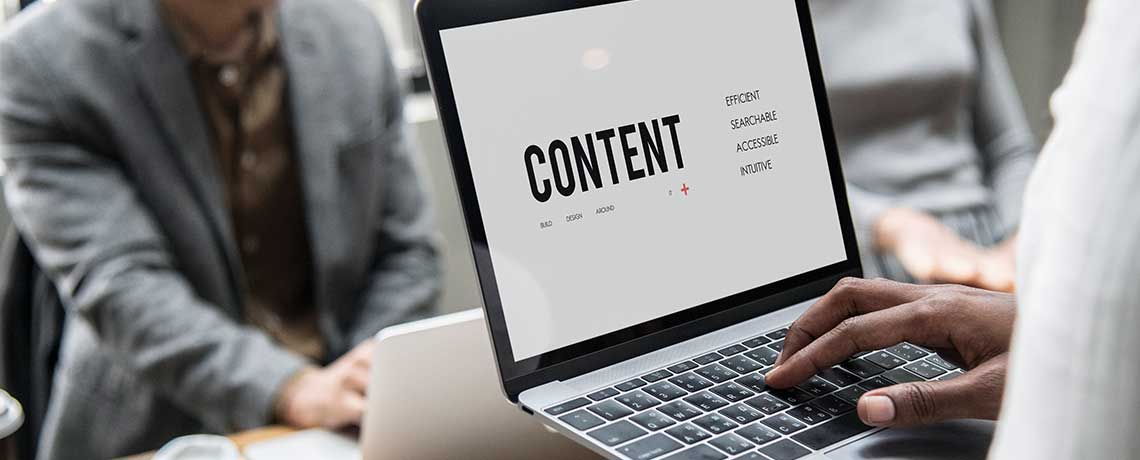 Words hold power to influence people. Great content attracts readers and enables them to spend more time on your website. The more time spent on your site, the more traffic and the better the ranking.
Content helps you build trust amongst the audience, increases its growth and in turn, helps you build other marketing tactics too.
Most of the content is online, and information has gone digital; therefore, content is more important than ever. Since one is bogged down by so much information, standing out and being unique away from the crowd is essential.
Trust and connection can be built using your target audience, and it also boosts your different marketing tactics. However, importance and adequate attention must be given to content as it is a key driving factor for online business.
Content Makes Audience Trust Your Work: Readers trust organic content compared to paid ads. Most of the paid ads come under Ad blocker. The more original content you write better your ranking and the more it makes your audience read your work. People do not trust paid Ads easily. Genuine and authentic work and content are believed to be better.
Building Brand Value: By being consistent with your work, you are building a library of resources that define your brand and work. All the content you put up over a period of time represents your brand value. You are instilling name recognition whenever someone clicks on your website or name. By delivering quality content repeatedly, you are instilling an interest in the readers' minds and increasing your brand value. Especially for social media, use a powerful and creative method so that the image will last in people's minds. If you feel an article has resonated well with your audience, you can repost it or reshare it so that it etches well into the memory of the readers.
Content Offers You Something Unique: The content has to be brief and to the point. In today's world, nobody has the time to go through long paragraphs of text. Brief and unique content should be your Unique Selling Proposition or USP. Your USP allows you to stand out of the crowd and hit the target audience. For that, choose an expertise that has been neglected, learn about it and earn instant gratification.
Marking a Boundary for your Work: While working and creating content making your values clear and marking a boundary is quite essential. As a content creator, the culture and values you portray online become words instead of a piece of paper.
Learning With SEO Words:
Utilization of SEO to your advantage increases your chances of your website getting recognized by potential customers. Usage of keywords relating to your content, images, and brand is essential as when someone searches the keywords, your website will show up in the search results.
SEO optimization can take time to start, which is why it is essential to start now, if not already started.
With proper keywords, your content will truly shine and be it a blog or a website; content is what makes the readers visit the page. Therefore the content is the king.