Why Reading is Knowledgable ?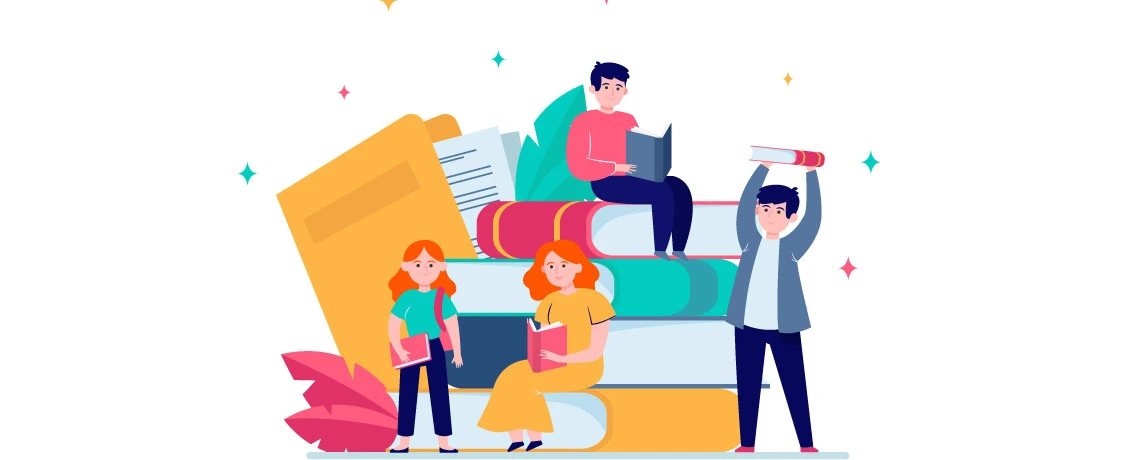 One of the main reasons why reading is essential is that it makes you evolve mentally and emotionally. Every read provides you with an opportunity to learn and explore new ideas. Reading books expands your knowledge and makes you smarter.
The current generation is preoccupied with social media and the internet that hardly anyone reads books. Therefore, people can conclude that they have forgotten all the benefits of reading books.
Before the electronics era, no one had to be reminded why reading was important. Everyday reading was a ritual that almost every person who wanted to gain knowledge adapted.
Everyone depended heavily on reading books, from philosophers to astronomers, for their knowledge enhancement. But as time passed, people found entertainment in other things. While some got busy providing for their family, others merely didn't care to read.
There are numerous benefits that regular reading offers. Reading has many benefits, from making it easier to converse to improving your reading and writing skills!
Mental Stimulation For Your Brain
When you read every day, you vitalize your brain. Numerous studies have been made to believe the benefits of reading.
As per a study, one of the main benefits of reading books is stimulating the brain and keeping it active, which allows it to maintain its retaining power and slow down mental disorders such as Alzheimer's and Dementia. Every part of our body needs to exercise and be engaged to stay healthy; the same goes for our brain. It is reading that gives it regular exercise and keeps it healthy and sound.
It Helps You Discover a New Self
Every well-written book opens up new areas of thought for the readers. When you read a book, you try to connect the book's events, experiences, and characters to yourself.
This keeps you glued to the book and makes you realize how you would feel and react to the situations that have not yet occurred in your life. In addition, it helps you broaden your dimensions of likes and dislikes. So, with every page that you read, you may have a chance to discover a new part of yourself!
Reduces Stress from Everyday Life
Reading a book is the best to divert your mind from everyday stress and worries. Reading will give you peace of mind to occupy yourself with something interesting. Reading transports you to an entirely different world, and sometimes you come across valuable advice or points which will help you later.
Expansion of Vocabulary
When you have a habit of reading, you learn many words. Whatever books you read, your vocabulary automatically improves. Excellent command of the language is proven to help you throughout your life. Moreover, it helps to improve your confidence when you are among a group of an expert audience.
Improved Writing Skills
As you read more, you will become better at writing. Reading regularly improves your vocabulary and pronunciation, making you a better writer. Writing of all kinds, from personal to professional, will improve through reading. As you read, even your style of writing would improve through observation and continuous reading.
The above are some of the ways reading helps. Mahindra University has libraries for its engineering, management, law and education schools, which contain many fiction and non-fiction books. University students like to spend time reading and reaping its benefits.