Why Revolutionary B.Tech Computer Science and Engineering Course Is The Choice Of Every Aspiring Student?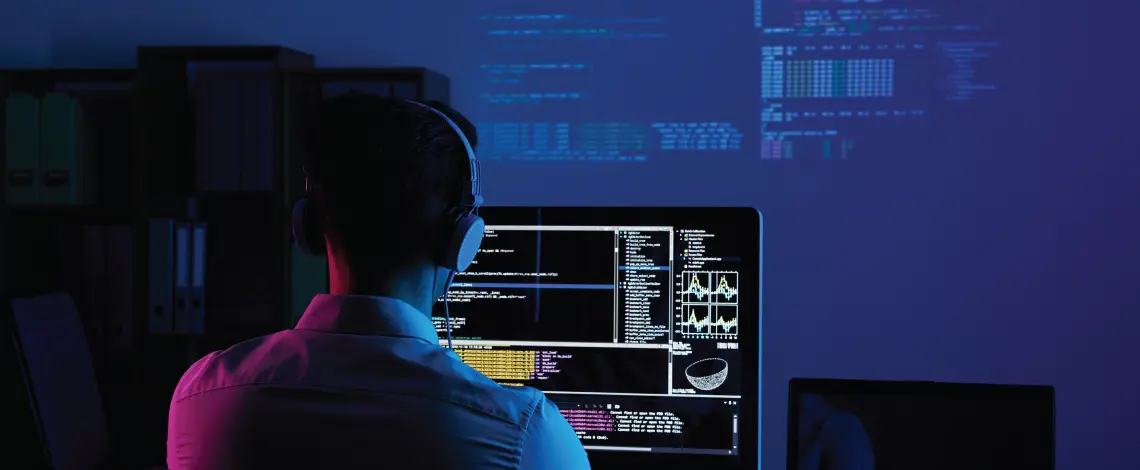 Diverse technologies highly influence the current digital era. Therefore, after class 12 from the science stream, most aspirants desire to build, experiment and explore the digital world, which lands them in one of the highly sought-after courses in the contemporary world, i.e. B.Tech in Computer Science and engineering. The B.Tech Computer Science and Engineering syllabus is designed to equip the aspirants with all the vital skills and knowledge to build an outstanding career in the tech industry. Therefore, aspirants pursuing the discipline will acquire technical skills, including programming, leadership, problem-solving, etc.
B.Tech CSE is a four-year professional undergraduate programme designed to impart the theoretical aspects of computing and develop valuable skills for problem-solving using computing sciences. B.Tech Computer Science and Engineering syllabus comprehends its foundations from mathematics and engineering and encompasses techniques from queueing theory, probability, statistics, and electronic circuit design. Moreover, the aspirants understand designing, implementing, and managing hardware and software processes through computation, programme design, algorithms, programming languages, computer software, computer hardware, etc.
Earlier, Computer Science Engineering was taught as a part of mathematics, but the course has been given its entity with the steadily changing times. Computer Science has its role everywhere today, from schools to hospitals and financial companies. Therefore, with the enormous demand for computer professionals, B.Tech in Computer Science and Engineering programmes have gained potential. Moreover, the degree puts forward huge career roles for individuals, including Systems Analyst, Web Developer, Software Engineer, Finance Programmer, Product Manager, Game Developer, etc.
So, let's explore the essential benefits of B.Tech CSE.
Fascinating benefits of pursuing B.Tech Computer Science and Engineering
Excellent Graduate Prospects
The career market for computer engineers is endlessly escalating, and Computer Science aspirants have a substantial opportunity of being professionally employed in any case. Therefore, B.Tech Computer Science and Engineering expands to a good position with an industry giant.
Earn Big Bucks
Computer professionals are in tremendous demand with the evolution of big data, data science, artificial intelligence and machine learning. These 21st-century technologies have contributed to the high salary package of a B.Tech CSE graduate with an average salary of INR 6,20,244 annually.
Jobs in Every Industry
Computer Science graduates are required in other significant areas rather than core areas. Since most industries today, including education, health, trading, finance, science, engineering or transport, incorporate software, computer scientists have a considerable responsibility to streamline their work.
Global Career Opportunities
Computers and computer scientists have made their way globally. As a result, computer Science engineers attain the majority of career opportunities overseas. This enables aspirants to gain essential skills and a more incredible platform to showcase and excel in their career ladder. Moreover, a CSE graduate has various opportunities in design, IT management, security and networking, development, IT industry, etc. Therefore, the career prospects of B.Tech Computer Science and Engineering are way broader than your imagination.
Additionally, in 2014, a crew of technical leaders from the IEEE Computer Society combined forces to write a technical report entitled IEEE CS 2022, surveying 23 technologies that could potentially transform the landscape of computer science and industry by 2022. The top three tech trends predicted to dominate in 2022 include Artificial Intelligence, safety, wearable biomedical technologies, remote medicine, and health. In addition, the latest technologies like Artificial Intelligence, Big Data Analytics, Virtual Reality, Edge Computing and Cyber Security are storming the computer science industry.
Therefore, future computer engineers have nothing to worry about well-paid job opportunities. Moreover, Computer Engineering jobs are also shielded from the automation process, which will likely cut off many work opportunities in the future.
Additionally, B.Tech in Mahindra University (MU) ensures that aspirants are taught to possess new skills effectively and productively, along with the latest developments in the industry. MU knows that the essential attribute of a software engineer is the capability to comprehend and compute fast, which is why the core courses instruct the aspirants for an agile industry and incorporate 11 departmental courses, which contribute to 40 credits. These courses cover basic and advanced levels of Algorithms, Data Structures, Machine Learning, Database Management systems, Cryptography, etc.